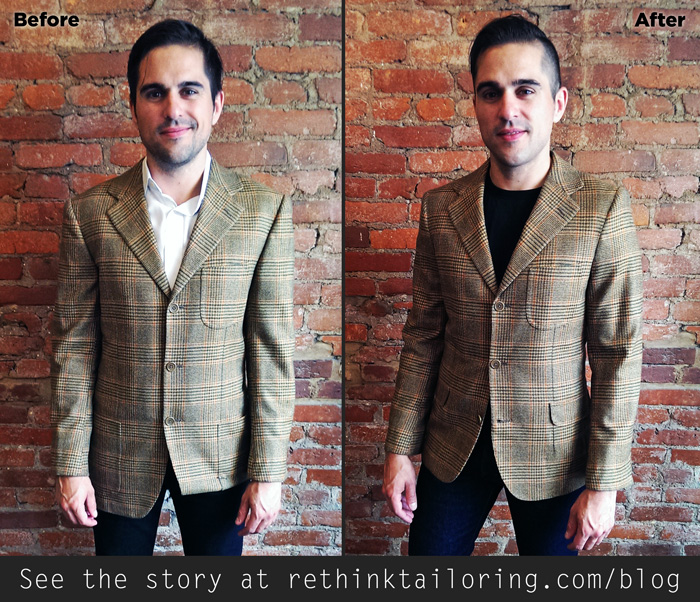 Nick has an amazing collection of vintage jackets, the only problem is they don't fit! However, he understands that because of the quality of these pieces and the fact he could never find anything like it now, they are definitely worth investing in.
He started by bringing in this Borrelli blazer along with a knit blazer (that I'm kicking myself I didn't photograph!) This blazer was just way too big in the shoulders and too long…
This article is 572 words long. It will take around 4 minute(s) to read.