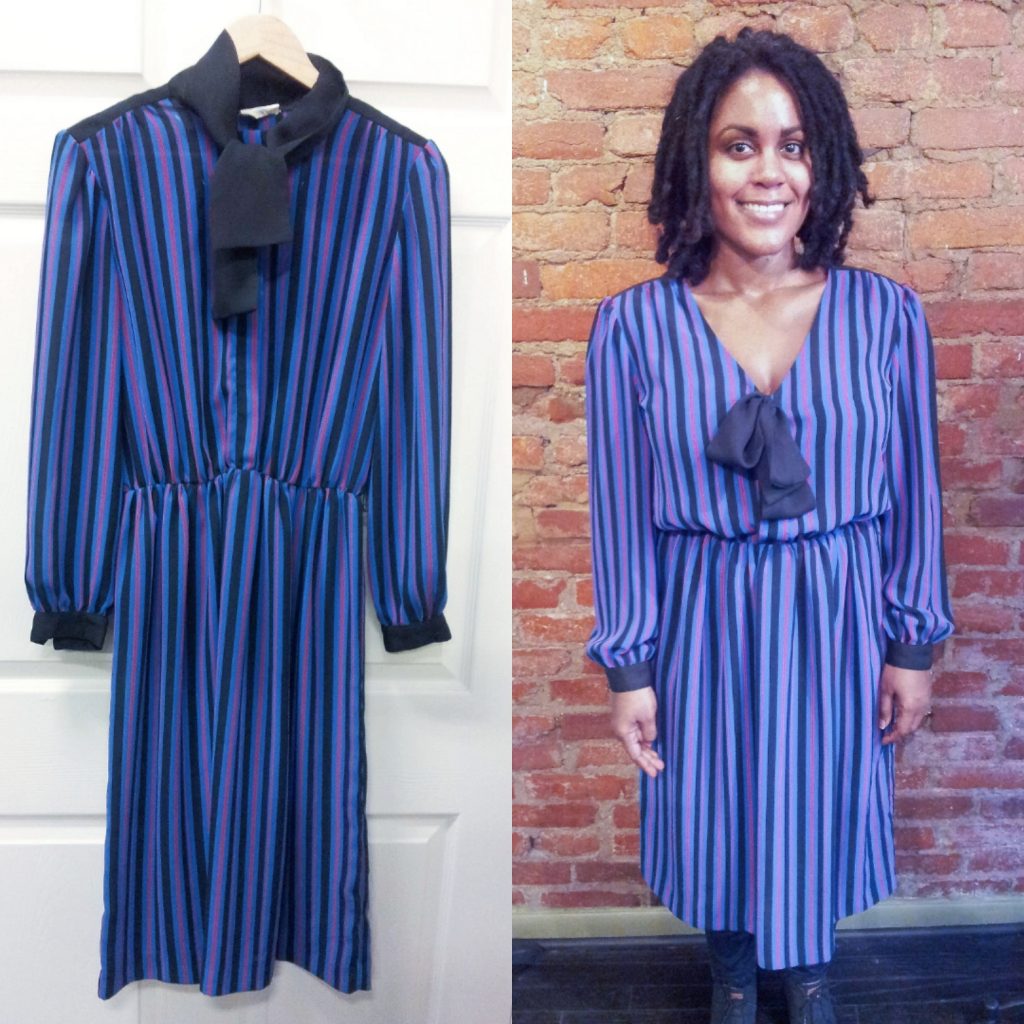 When you find an irresistible dress thrifting, but you're not diggin' the high neckline…
When you feel your dress is overwhelming you, the solution is often much easier than you think! Typically there is just too much fabric and the dress ends up taking over your body. Luckily "too much fabric" gives you lots of options! We can shorten or remove the sleeves, hem the skirt into a mini, tailor the sides, OR recut the neckline. It often only takes one of these choices!
This article is 295 words long. It will take around 2 minute(s) to read.