When you have a family heirloom sweater that doesn't quite fit.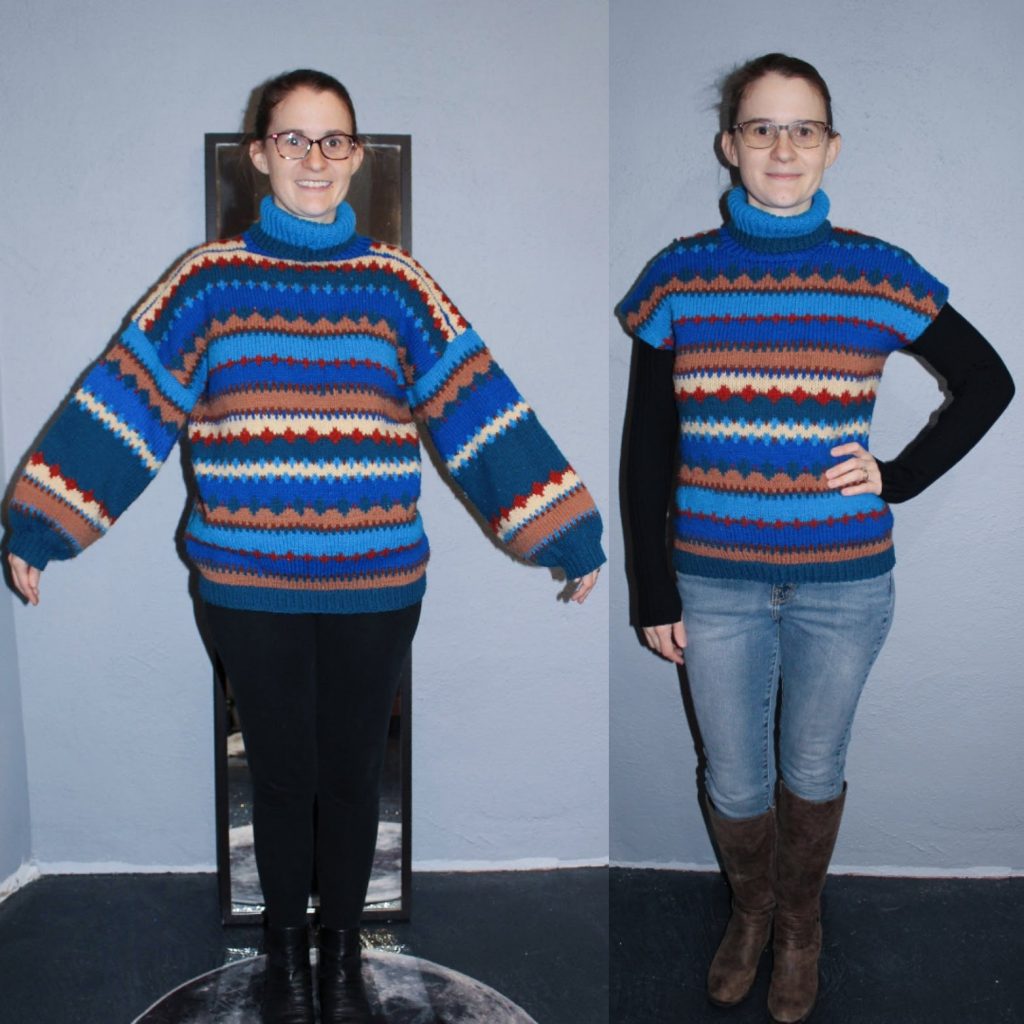 Laura brought in this fun sweater that her partner's grandmother hand-knit. As you can see, it was quite large for her. She originally thought it might be a lost cause, especially since while it was so big, the colors were so loud. I brought up the idea of removing the sleeves, finishing them more like a fake cap sleeve, and she could pair it with a long sleeve shirt under to tone down the colors. She liked that idea!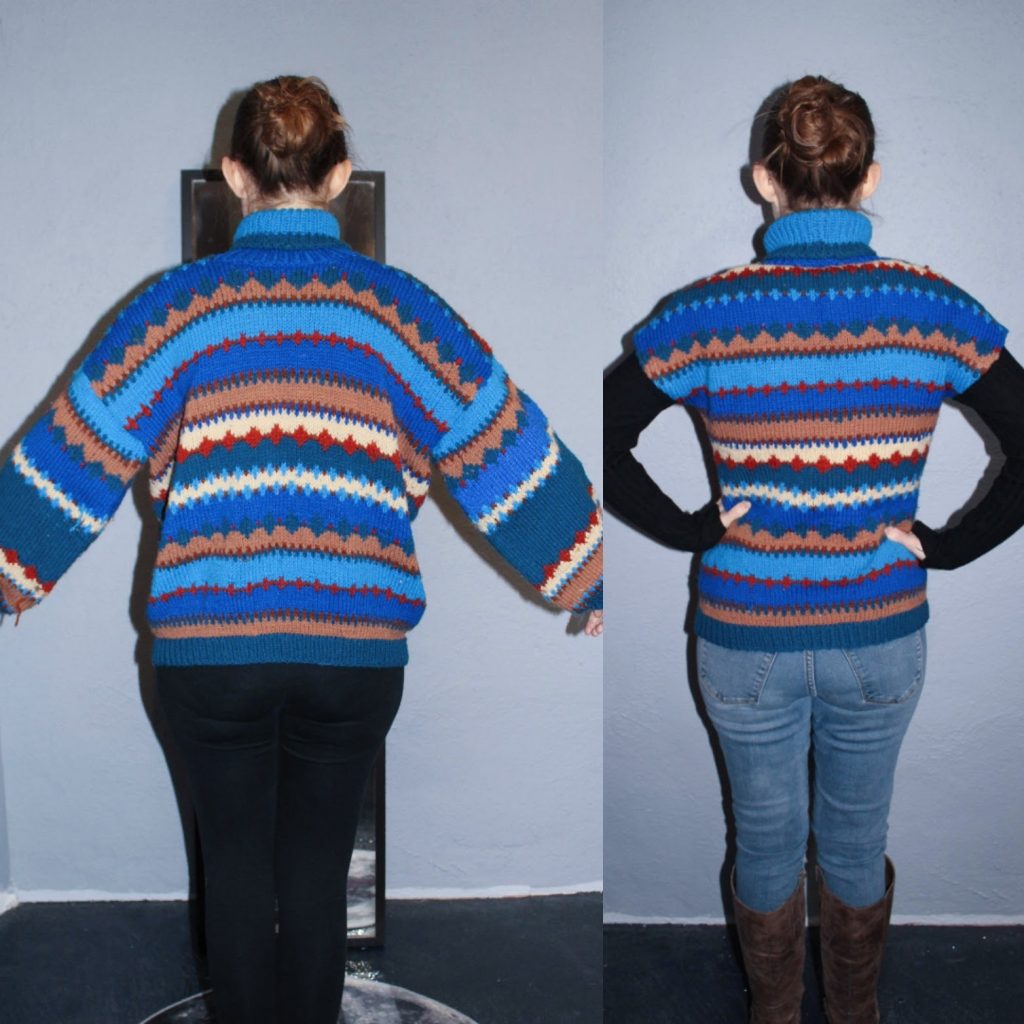 I slimmed the sides quite a bit, sloped the shoulders, which looked like epic wings during our 2nd fitting because this knit was so thick😂, and I finished off the armholes by hand. There you have it! Now this family piece and memories can stay in the fam!
Do you have a family hand-me-down that needs some special care or creative ideas to make it work for you? My mission is to get as many garments that ALREADY exist BACK into rotation, so I work on things 1 year or older. Bring me your family heirlooms, secondhand finds, or old things from the closet! Email info@rethinktailoring.com with any questions or to set up an appointment at my Powderhorn studio.
I'll be opening a storefront in March where I will teach people what I do in Minneapolis, so stay tuned!
RETHINK what tailoring can be.