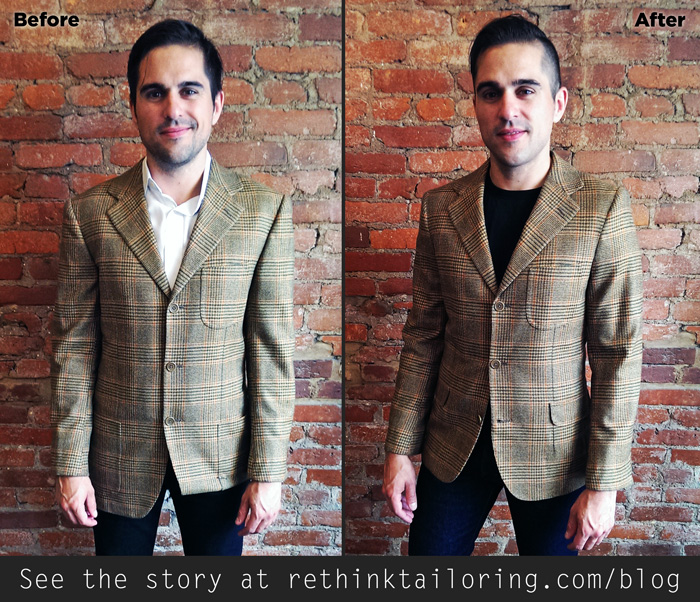 Nick has an amazing collection of vintage jackets, the only problem is they don't fit! However, he understands that because of the quality of these pieces and the fact he could never find anything like it now, they are definitely worth investing in.
He started by bringing in this Borrelli blazer along with a knit blazer (that I'm kicking myself I didn't photograph!) This blazer was just way too big in the shoulders and too long!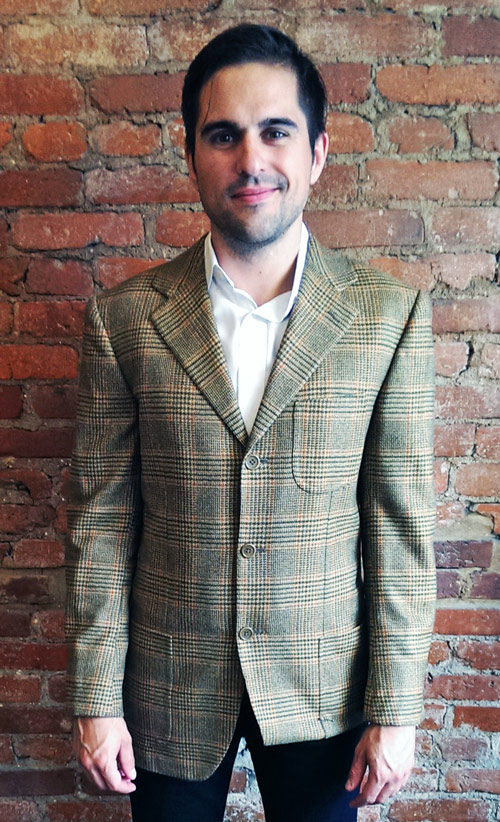 So I buckled down and got to work! I started by slimming the waist a little removing excess from the back of the jacket. Then I slimmed the chest and sleeves, and recut the shoulders by about an inch! Once we decided on the ideal length, it was clear that it was going to cut right through the pockets. He wasn't in love with the pockets anyways, and never planned to use them (who wants to slim a coat perfectly just to ruin it with a wallet bulge in the front pocket?) and he requested if I could just make a fake pocket.
I hemmed the jacket, and made a pretty little fake pocket. To polish it all off and to keep in line with the original (and impressive!) construction, I added the decorative pick stitching by hand for that detail that you can barely see, but you will always know is there.
There is no way that Nick will see somebody else walking around in this jacket, and that feels good! Recycled, one-of-a-kind, and fit just like Nick likes it.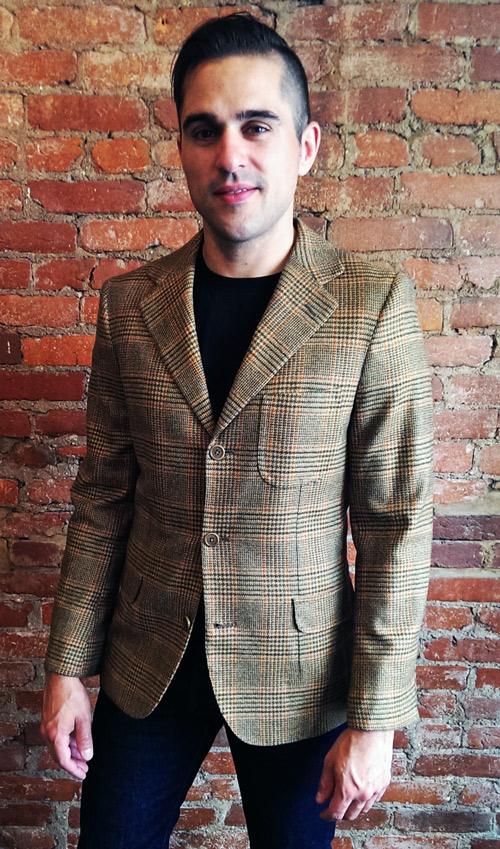 I know the shoulder work can be hard to see, but I made this handy little guide to show the change I made at the shoulders and waist. A little goes a long way!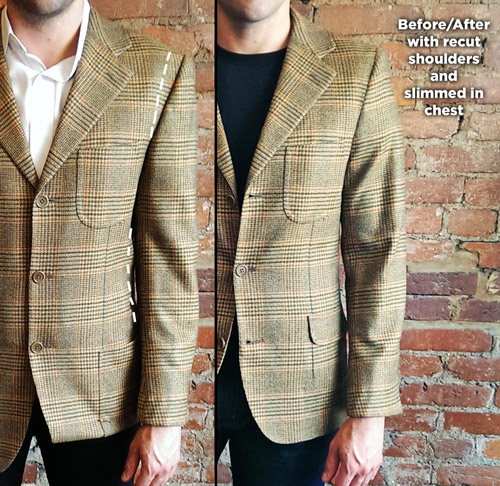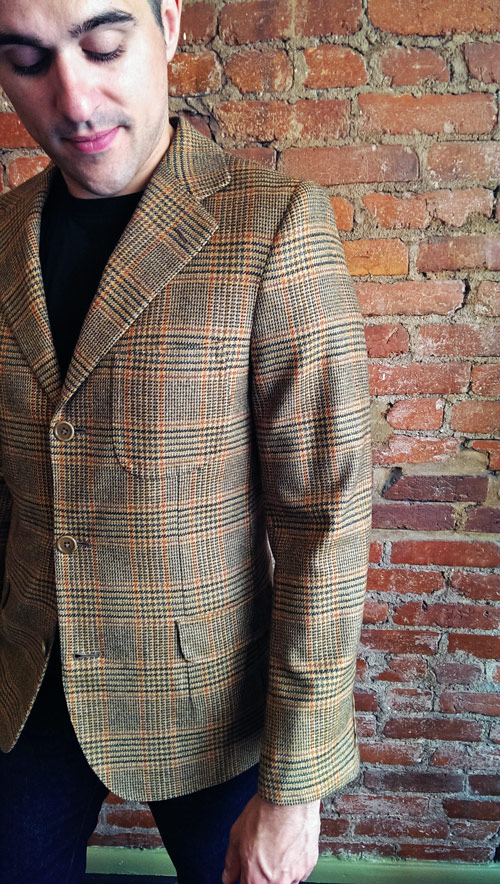 And look at that cute little fake pocket! You would never know, except I just told you…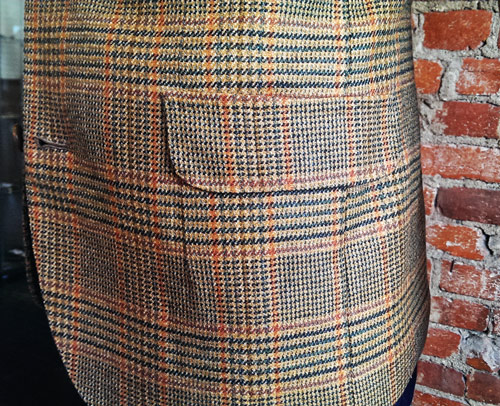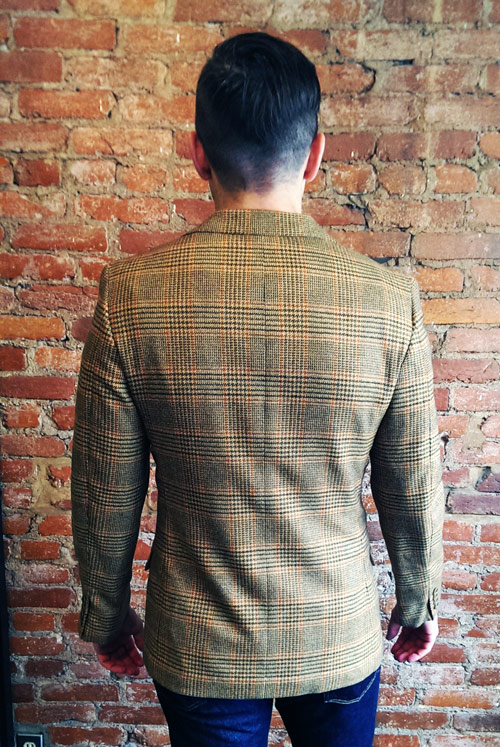 Gotta love that vintage Italian wool!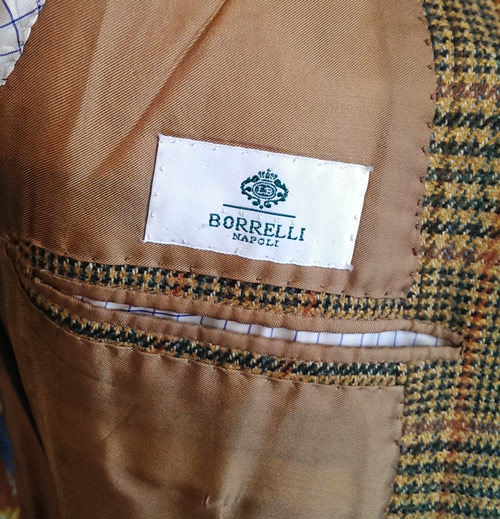 Do you have a vintage coat, or a hand-me-down that you want to custom-fit to you? As a full disclaimer, shoulder re-cuts can get spendy, but some pieces are definitely worth the investment! Email me about your project or with any questions at kristen@rethinktailoring.com and I can give you more details.
**Remember, I do not work on new garments from the store. Instead, bring me your old pieces from the closet or vintage finds.
Want to see some other blazer recuts?