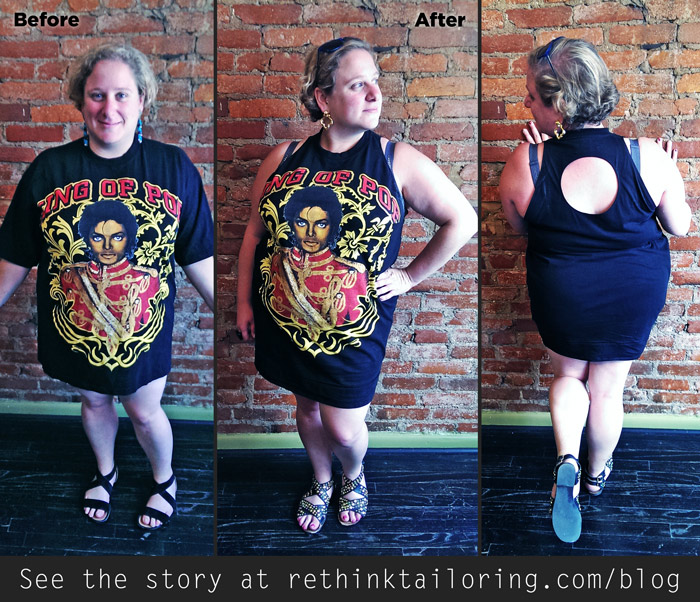 Well, she's done it again! Dafna is the master at finding kick-ass clothing with potential at the thrift store and then coming to visit. Her bargain find this time was a Michael Jackson "King of Pop" T-shirt. It wasn't the best quality, and was that heavy weight knit that nobody really likes, HOWEVER it was the perfect piece for this project!
Dafna had grand schemes of turning this almost priceless gem into a bodycon dress, and naturally I was up for the challenge! In order to do that, we would need to tailor the heck out of it, and extend the length. Here's one last look at the shapeless before: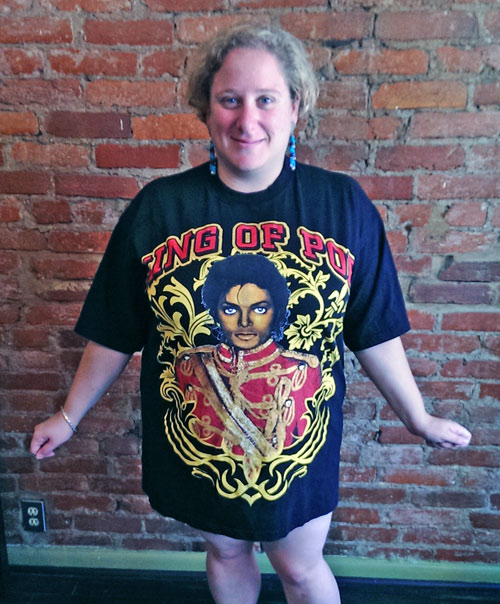 I kicked this revamp off by adding side seams to nip in the sides, and taper the "skirt." I removed the sleeves and used the scrap to extend the hem several inches. I then re-cut the armholes, added bust darts, and gathered the armholes to get them to lay perfectly against the skin. And for the final magical touch, we added a sassy cut-out on the back, because why the heck not!?!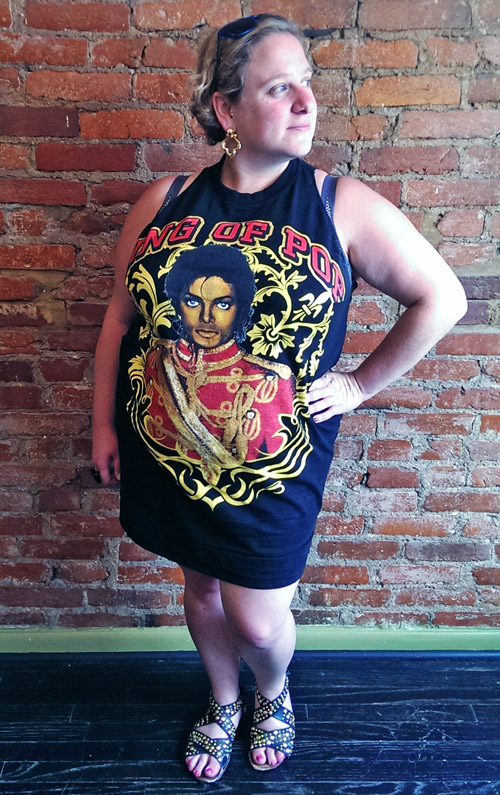 Dafna had worn the dress a few times before we got a chance to photograph it, and she said that people were stopping her right and left to talk about it, along with an offer to buy it off of her. Obviously that was not in the cards because you could tell that she felt good in this dress. Seeing that is always the best compliment I can ever get on a revamp!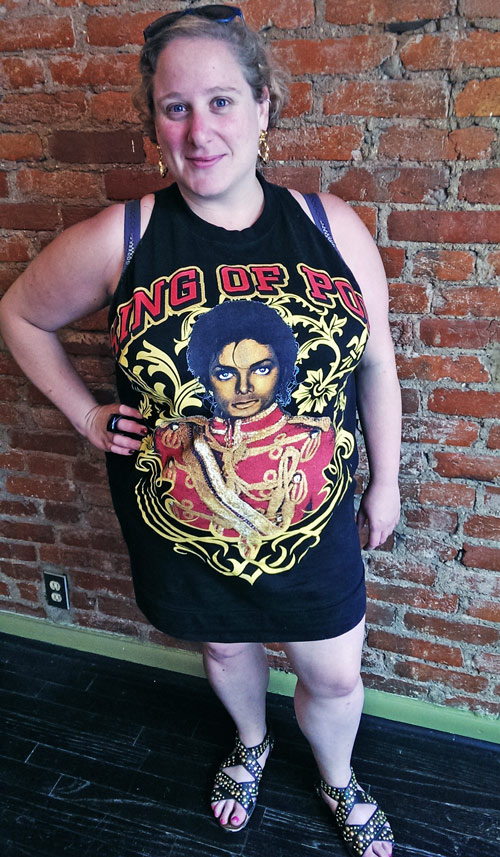 Damn girl!!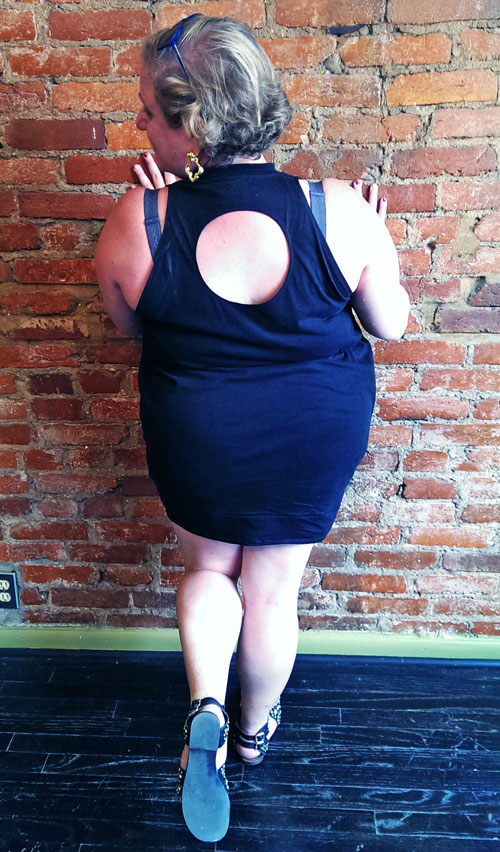 Do you have an old T-Shirt that is begging to be revamped? Email me about it at kristen@rethinktailoring.com and I can see what's possible!