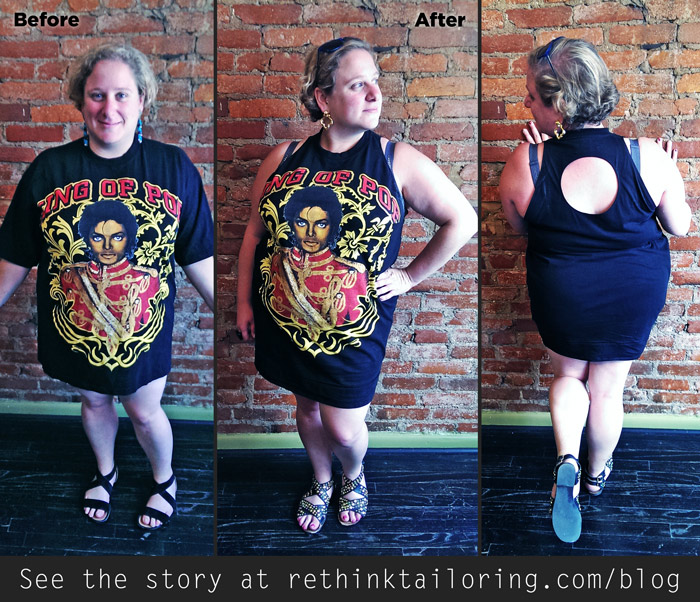 Well, she's done it again! Dafna is the master at finding kick-ass clothing with potential at the thrift store and then coming to visit. Her bargain find this time was a Michael Jackson "King of Pop" T-shirt. It wasn't the best quality, and was that heavy weight knit that nobody really likes, HOWEVER it was the perfect piece for this project!
Dafna had grand schemes of turning this almost priceless gem into a bodycon dress, and naturally I was up for the challenge! In order to do that, we would need to tailor the heck out of it, and extend the length. Here's one last look at the shapeless before…
This article is 367 words long. It will take around 2 minute(s) to read.