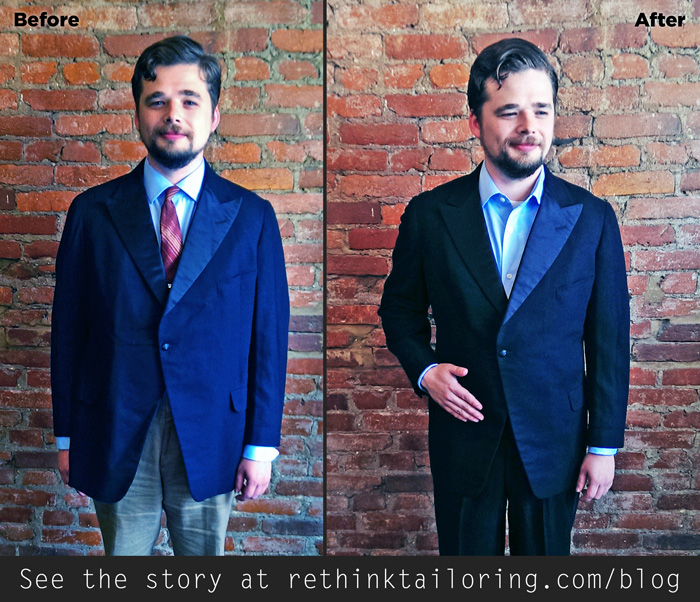 Modern jackets don't fit Jon right, and he has found that his size in vintage clothing fits perfectly in the shoulders. Thus, he ventures online to various vintage shops, does his shopping, then has pieces tailored for any extra needed tweaking. This particular piece was from the 20's and was in ridiculous condition (we suspect it could in fact be proof of time travel).
The previous wearer very clearly had a HUGE gut, and we could barely find Jon swimming in the front.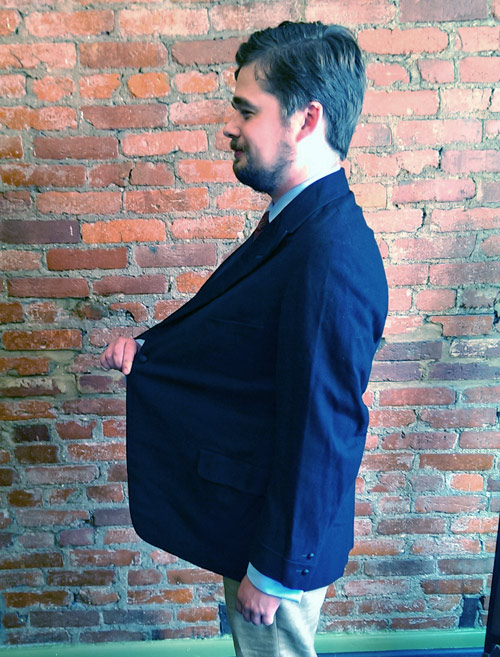 So we shaved off 8″ across the back (not joking) moved the front button a touch, and steamed out the belly shape (which was a tailoring first!).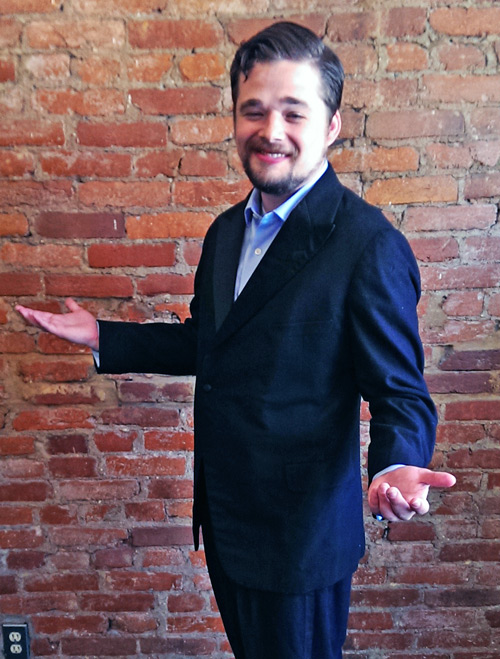 Evidence of all the fabric that was removed: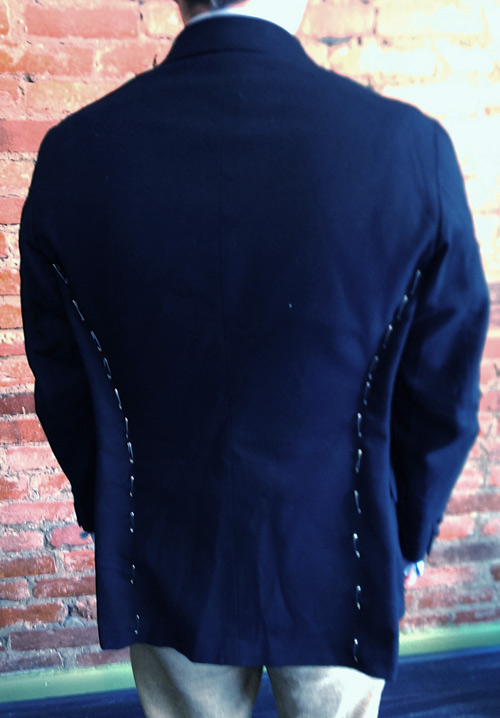 Much better!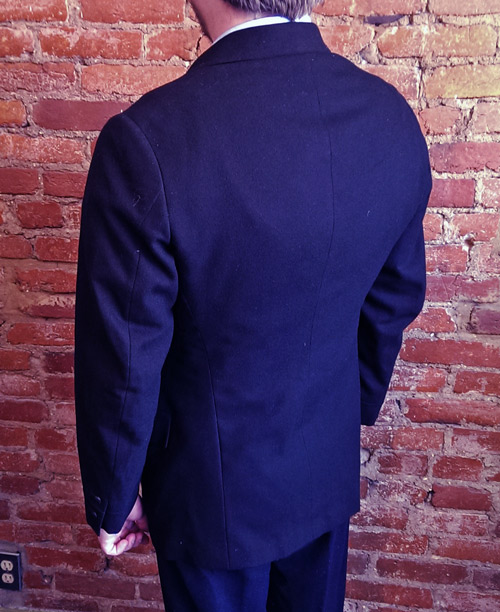 Now Jon and this jacket are officially ready for date night, and not a night of smuggling watermelons out of parties.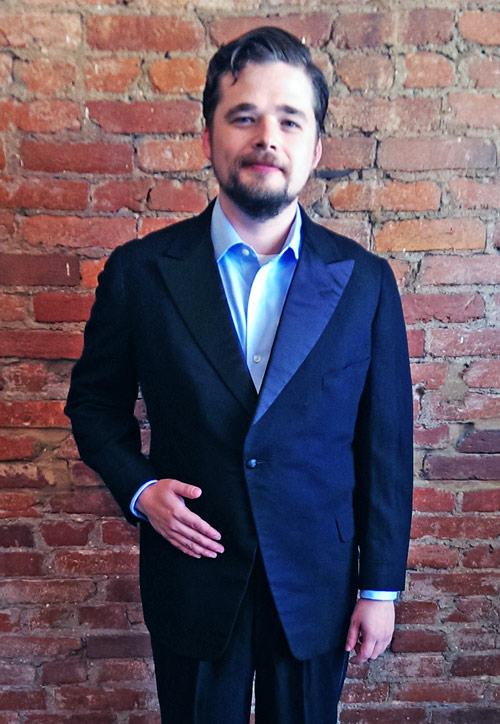 Do you want to take a lesson from Jon's book and find some amazing vintage jackets? You can find them right in town! Check out these boutiques:
Mercedes Bien at 2423 18th St NW, 2nd Floor
Treasury Vintage at  1843 14th St NW
Junction Vintage at 1510 U St NW
Meeps 2104 18th St NW
Polly Sue's Vintage at 6915 Laurel Ave, Takoma Park, MD
Amalgamated 1904 Mount Vernon Ave Alexandria, VA
Via Gypset 2311 Calvert Street
Some things to know about vintage wool before you go:
-Try to get the shoulders to fit. Your wallet will thank you! Otherwise I am able to reset shoulders, it's just a little spendy
–Dry clean before wearing, tailoring, and putting in your closet, just in case
-The quality for the most part is WAY better than modern jackets. There's a reason these pieces get passed down generation to generation!
Do you need some vintage pieces tailored and are looking for someone who will take the special attention to make sure they stay timeless classics? Email me about your project at kristen@rethinktailoring.com.