When you get a family hand-me-down that you love but it's way too big.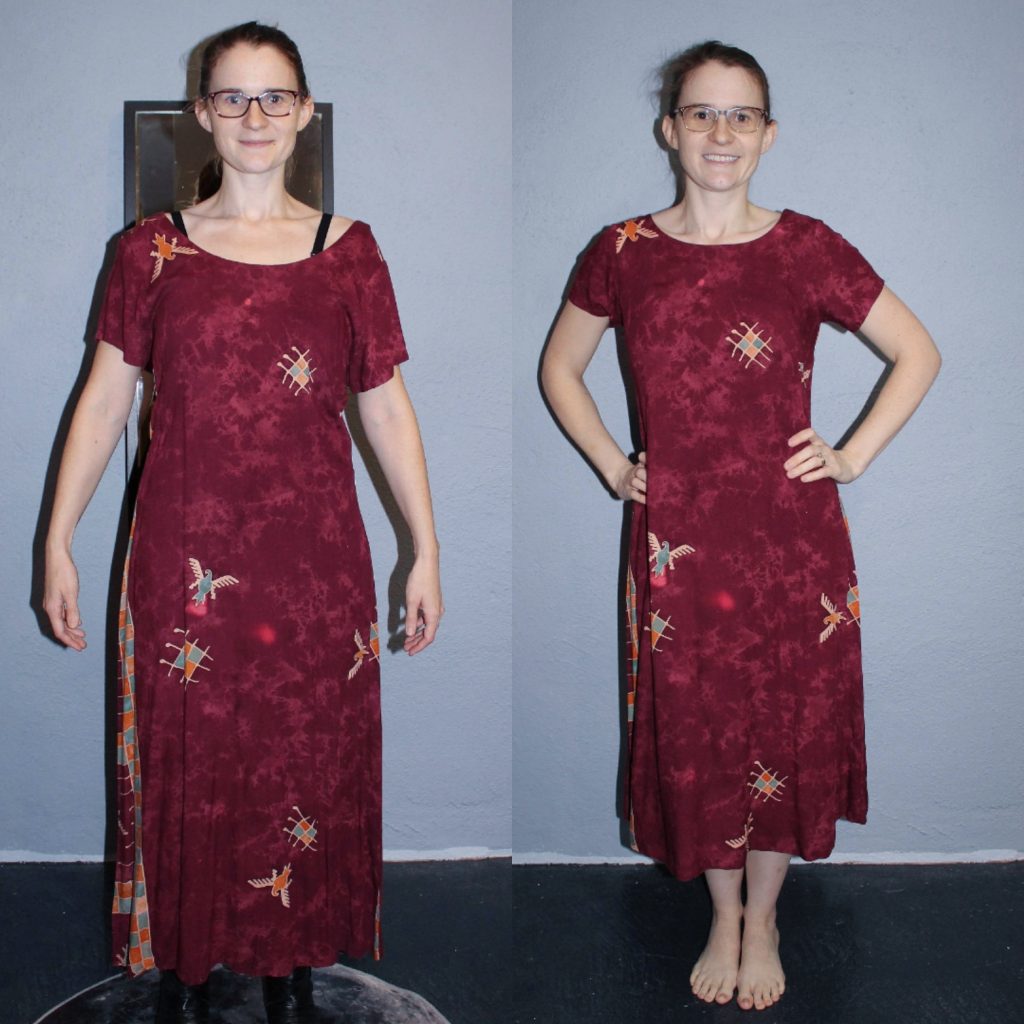 This dress had previously belonged to Laura's partner's grandmother. She was a very tall woman and Laura is petite, so the neck and shoulders were just hanging off of her.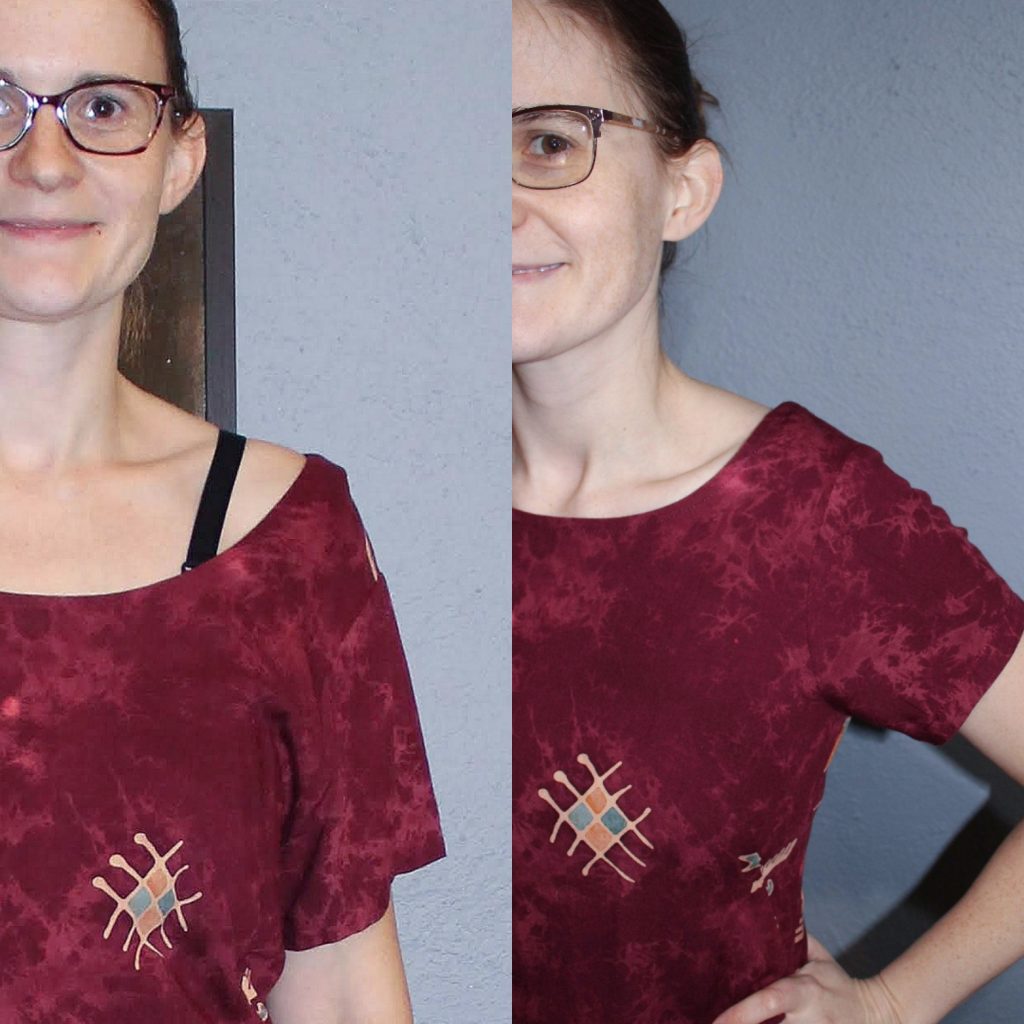 We raised the shoulders (a lot) and scooted the shoulder in a bit to get that sleeve in the right spot for her frame. We also took in the sides, shortened the hem, and stabilized a small hole in the rayon. There you have it! Now this dress and memories can live on!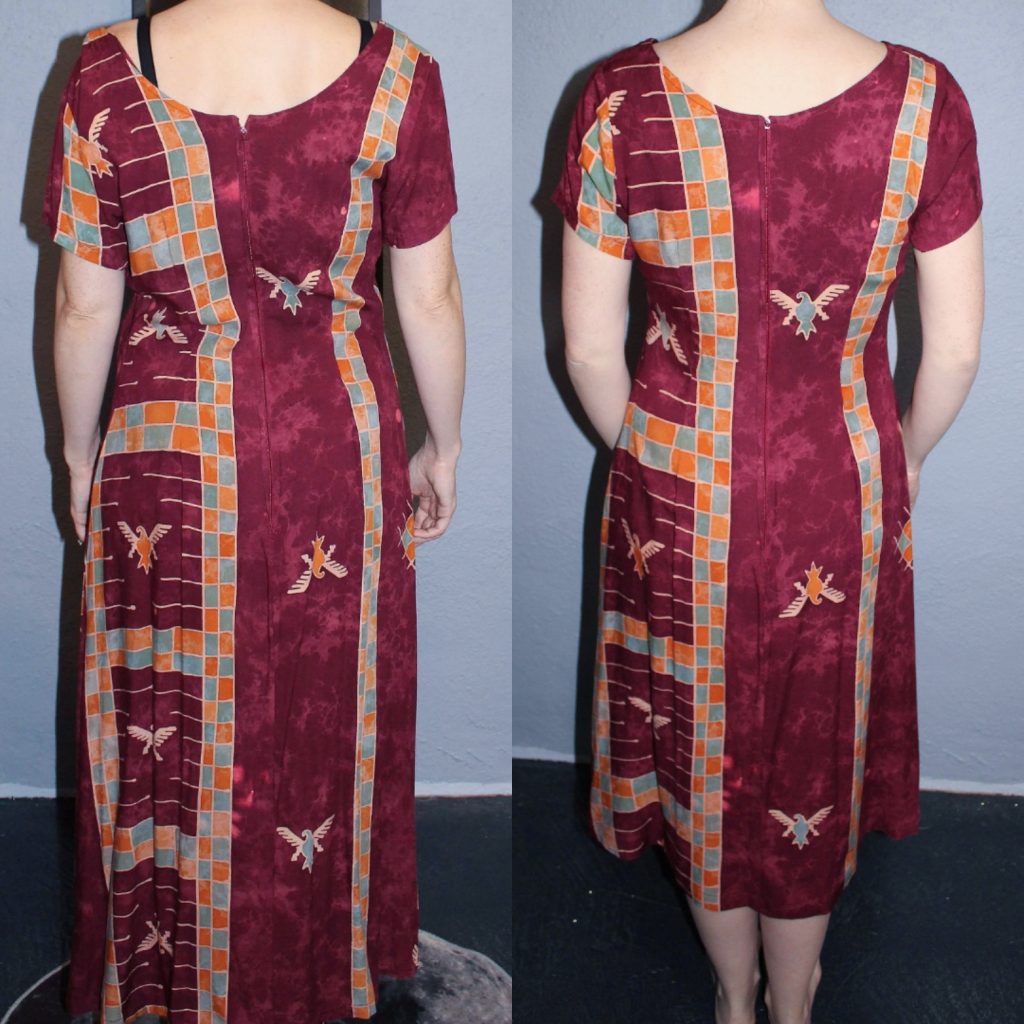 Do you have a family piece you want to have revamped so it will work for you? I work on garments 1 year or older as my mission is to get as many garments that ALREADY exist BACK into rotation. Email info@rethinktailoring.com with questions or to set up an appointment at my Powderhorn studio.
Want to learn to upcycle, alter, or mend? The RETHINK storefront is coming in March to Minneapolis. I realized that there's only so much that I can do as one person. I want to teach AS MANY PEOPLE AS POSSIBLE what I do so we can rescue even that many more garments.
Here's to the future of fashion!
Here's to the future of fashion!
Kristen (aka The Upcycler)