When your mini-me wants a skirt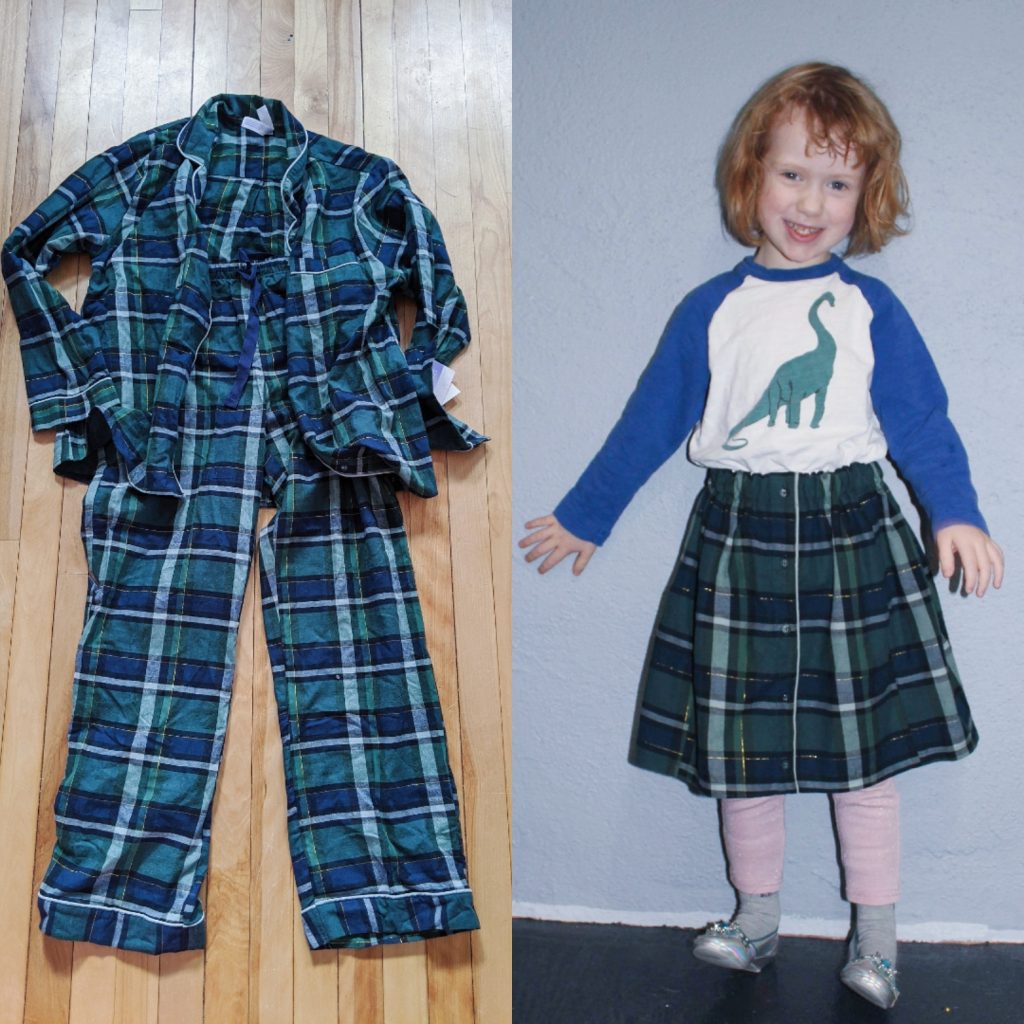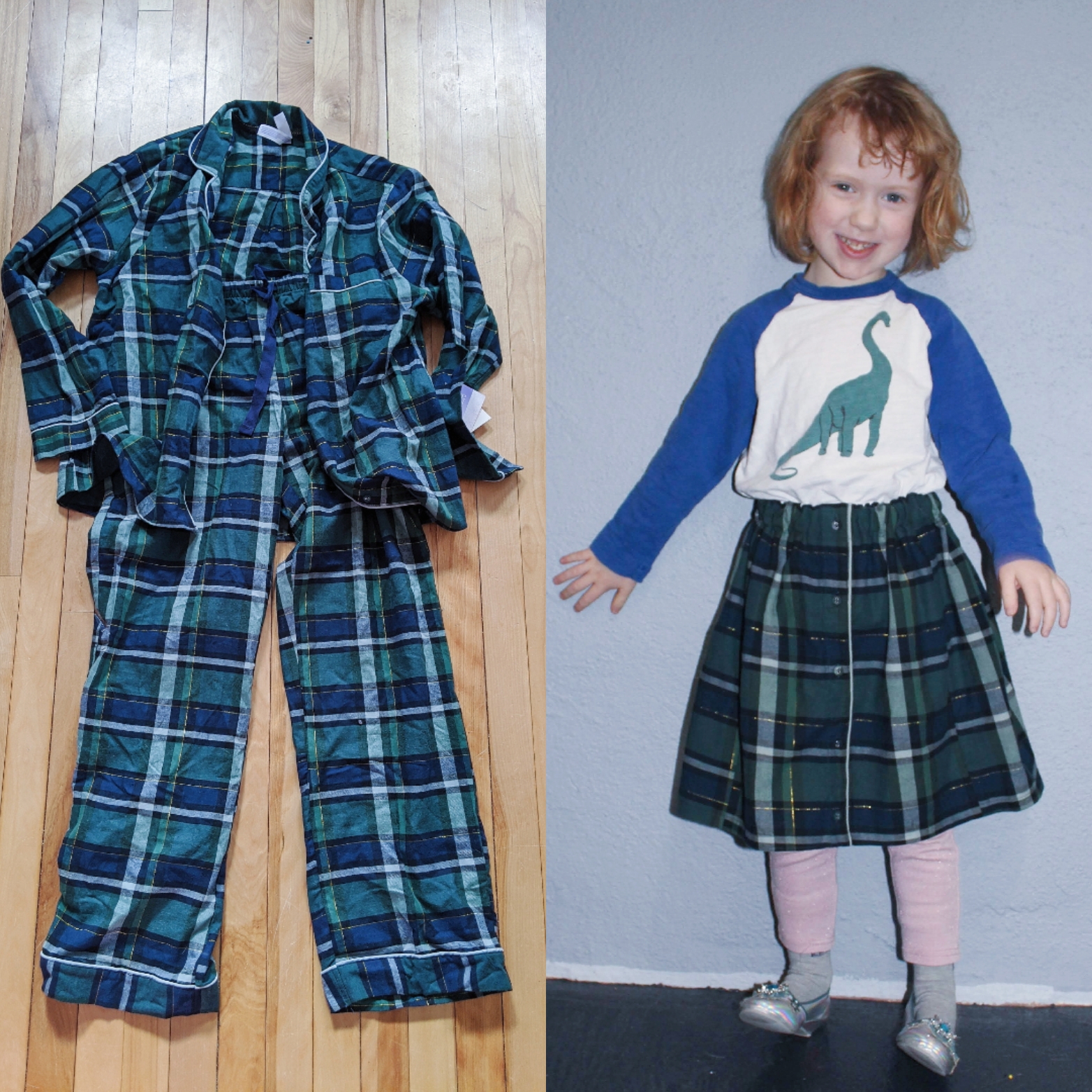 I found these unwanted PJs and asked Lynora what I should do with them. She requested a skirt. So I pieced the sleeves into the sides to make it wide enough, and finished this off as one of my Ginger Bean Resizable skirts, which fits 2T THROUGH size 8.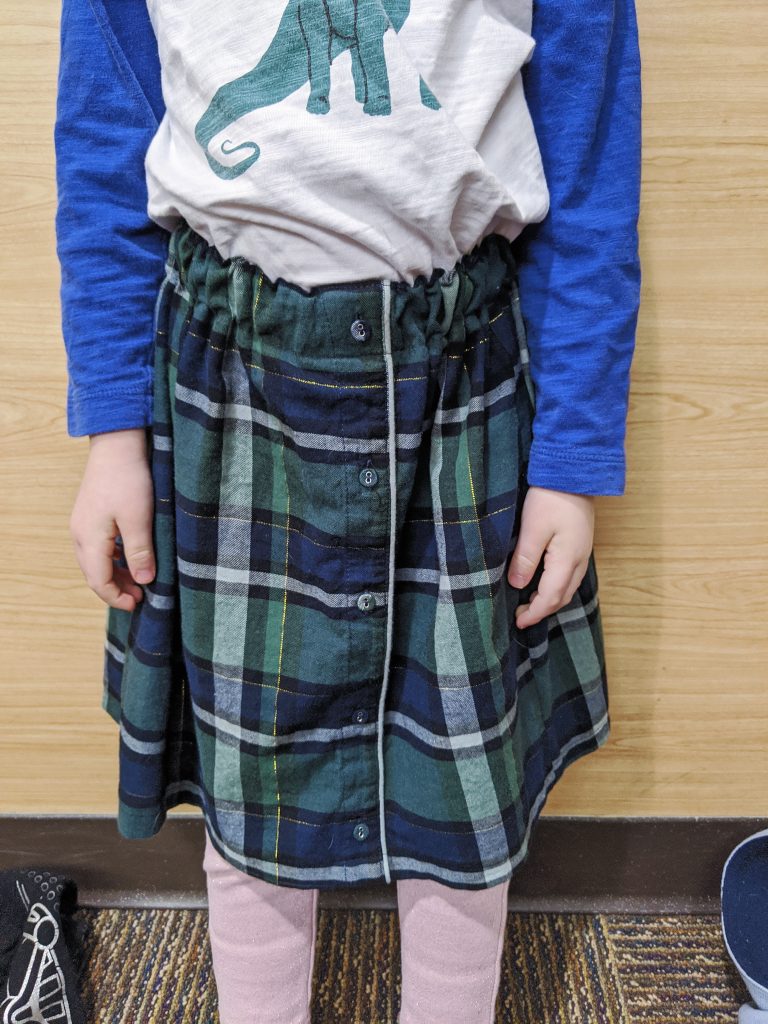 What to do with the pj pants? I will likely my my son some Resizable harem pants, but I may need to get through this build-out first!

Storefront coming soon! I'll have upcycled and Resizable designs for sale (not this one though, Lynora gets to keep it 😉), I'll be offering my eco-tailoring services, and I'll be teaching alteration, mending, and upcycling classes. If there's something you want to learn, tell me! I'm currently working on building the class schedule!
Want to order a custom upcycled Resizable skirt from an old button-up? Email me info@rethinktailoring.com