When you find an unwanted skirt with a ripped vent.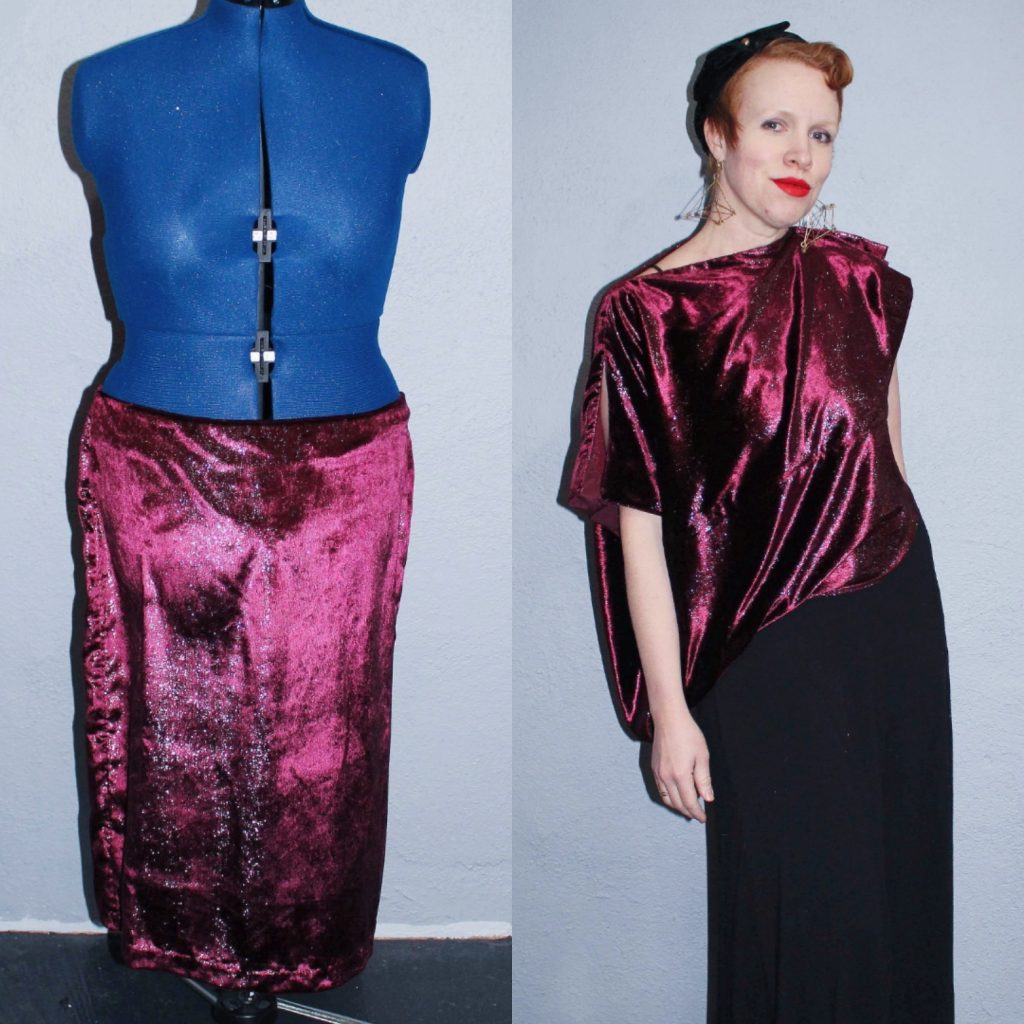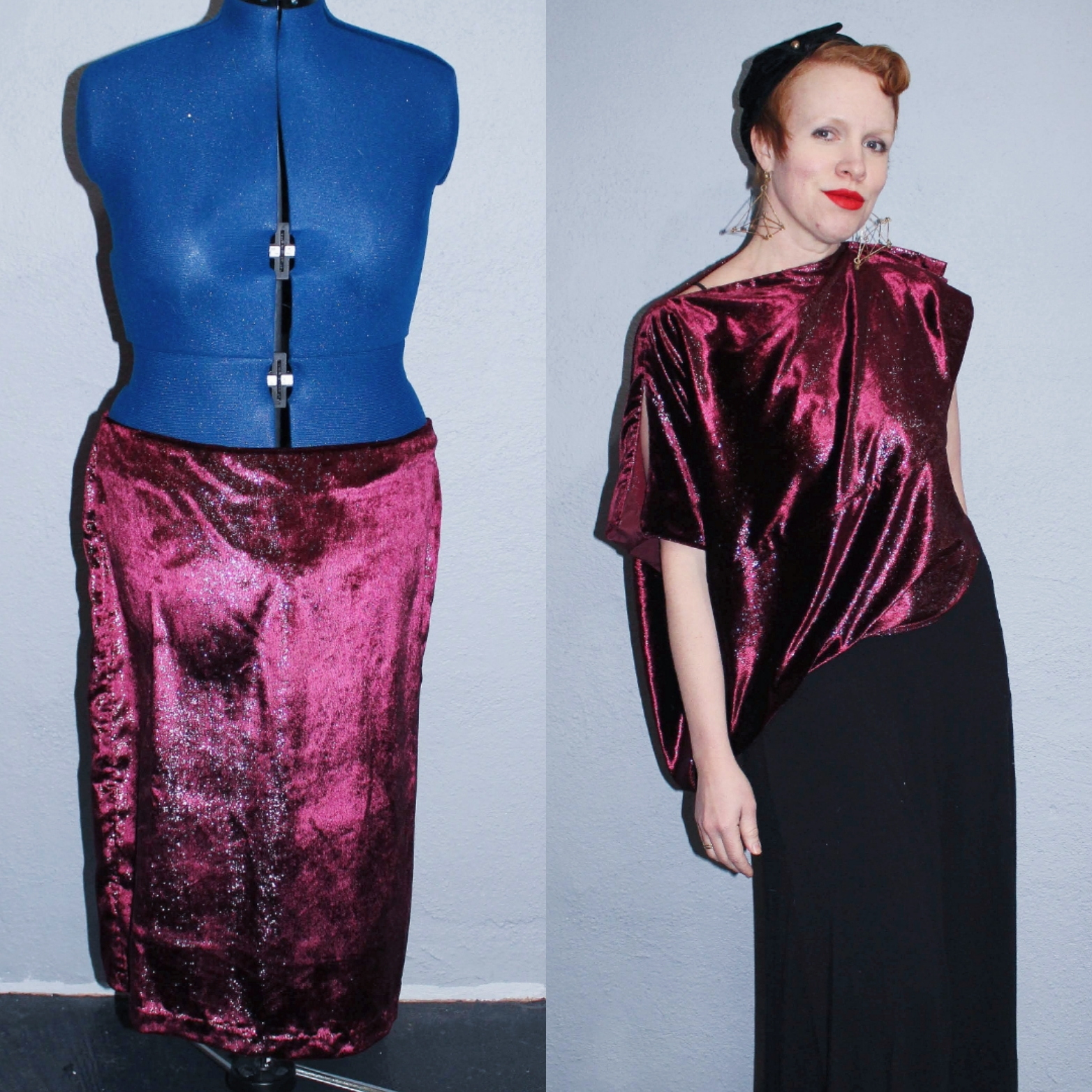 This skirt was from Target, and the vent had ripped open. In general, since the quality of fabric was not great, there was no way this would hold up as a pencil skirt. It needed to be something with way less stress, and more drape. And it was polyester, so I felt it was my duty to rescue this garment. I played around a bit and put it on my dress form with the head where the ripped vent was. Instantly my mind filled in the rest! The old skirt zipper is now on the top of the shoulder and can be worn open or closed!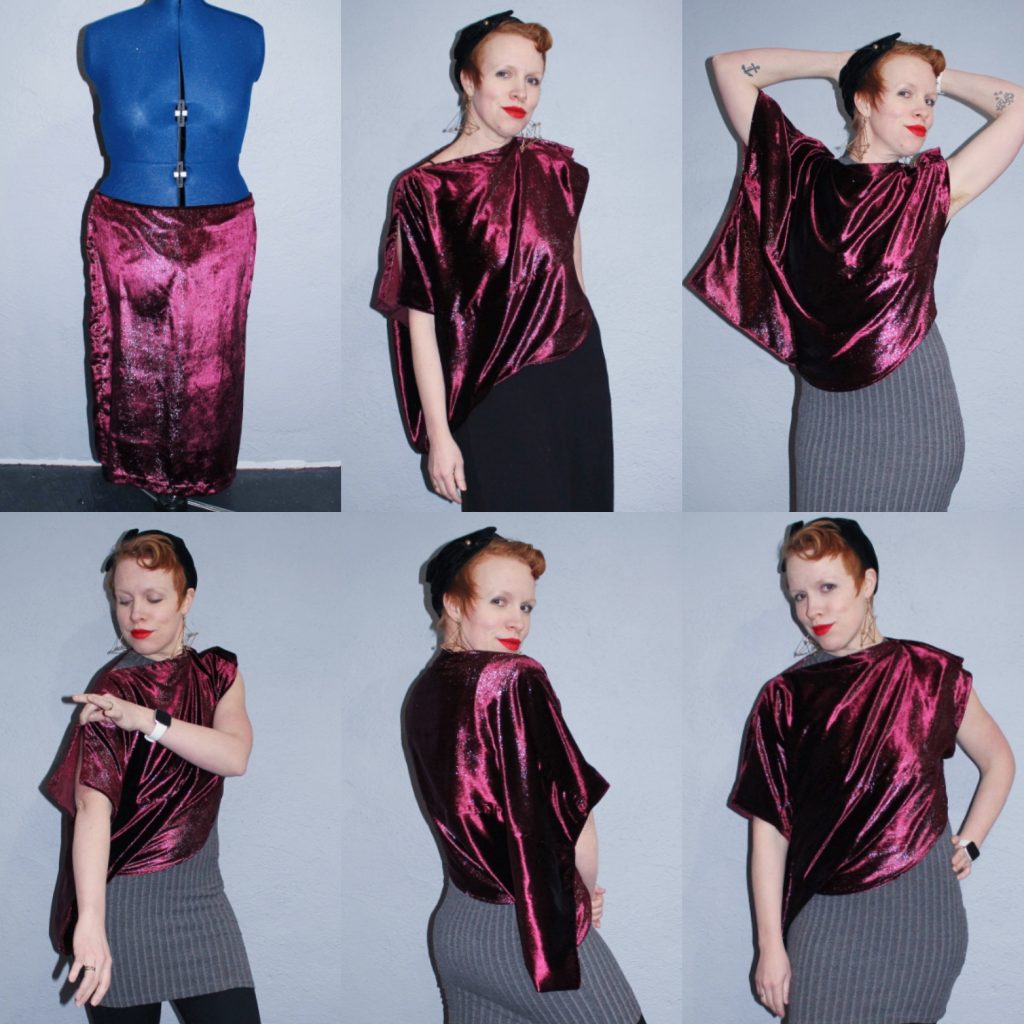 Do you have a piece that needs to be rethought? My mission is to get as many garments that ALREADY exist BACK into rotation, so I alter/upcycle clothing that's 1 year or older, and mend clothes of all ages. Email info@rethinktailoring.com to tell be about your project or to ask questions.
Storefront coming soon, complete with alteration, mending and upcycling workshops!
Here's to the future of fashion and rethinking what's possible!
XOXO Kristen (aka The Upcycler)