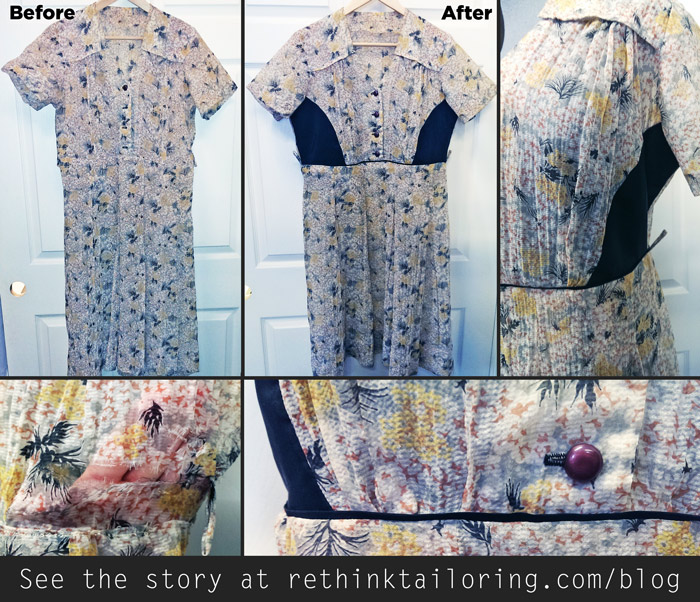 This beautiful vintage dress had been worn to the Seersucker Ride in DC, but unfortunately the delicate silk did not hold up to the biking. There were 2 large holes on the left side of the bodice and this client was hoping I could rescue this precious piece. With such a delicate fabric, I informed her that there was no traditional way to repair this and it called for a creative repair. Ouch: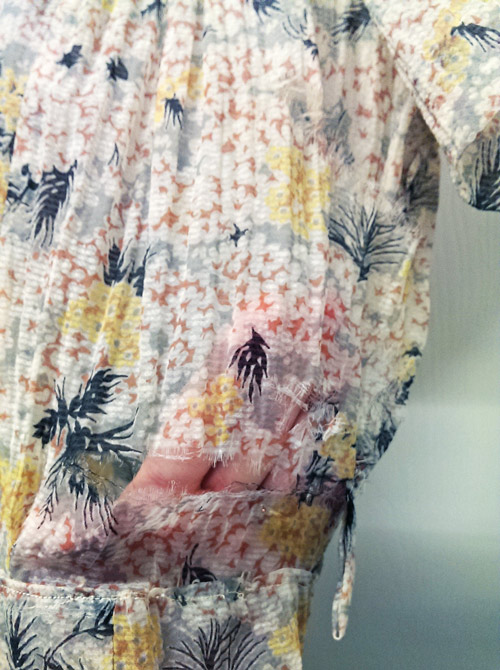 I suggested that the damaged area be replaced with an accenting fabric on both the right and left sides to stabilize the area but also to give us an opportunity to jazz up the dress a little. With how wide the 2 holes were, this panel would extend from the sleeve at an angle to draw the eye to the waist, and knock out those dang 2 holes. Upon further inspection, I noticed a few other problem areas on this dress: The hem was falling out, the waist was connected to the bodice incorrectly with multiple lines of really sloppy visible stitching, the yolk was coming undone, and both the bodice and skirt were as much as 1″ different from the right side to left in some areas. Oofta!
I filled the client in on all of this, and she was on board with investing in this dress to get it right. So, I patterned the side panels, sewed them in place, recut the bodice and skirt so they were symmetrical, and fixed the hem and yolk. For the final touch, I pulled the bodice and skirt apart and put it back together correctly with hidden stitching, and a tiny black stripe that would also draw the eye to the waist. The stripe also made this joining seam stronger in hopes of prolonging the dress even that much more. And as a tiny hidden detail, I added a white stripe to the black fabric at the waist so it wouldn't peep through the sheer fabric and steal the attention  (See pic below. I'm a perfectionist, what do you expect?!)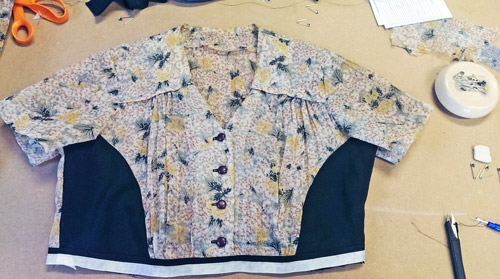 And there you have it: Vintage dress rescued and stabilized!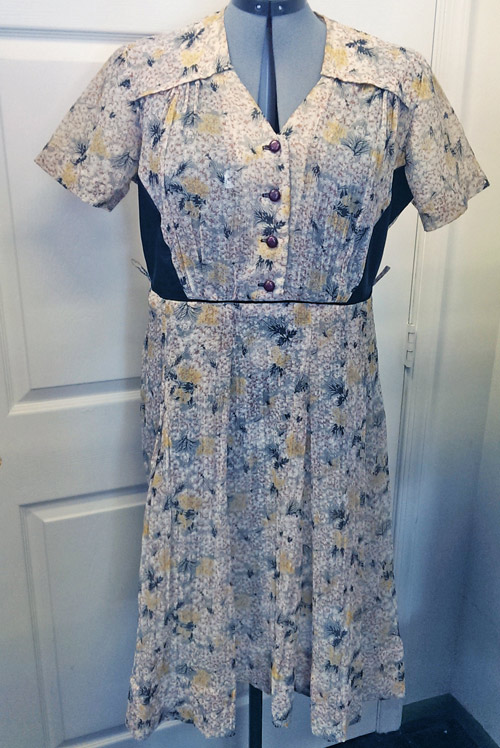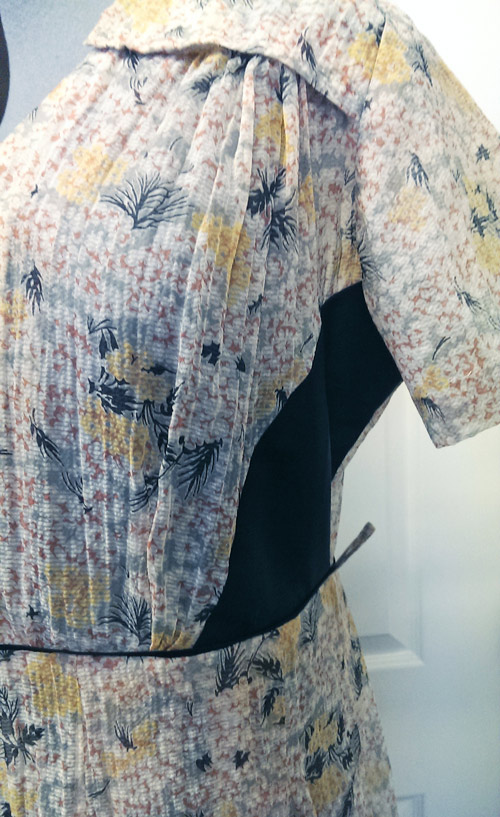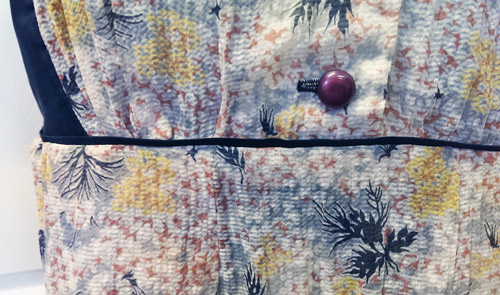 Do you have a vintage dress that is in need of repair or revamping? Email me details at kristen@rethinktailoring.com and I'll see what I can come up with!