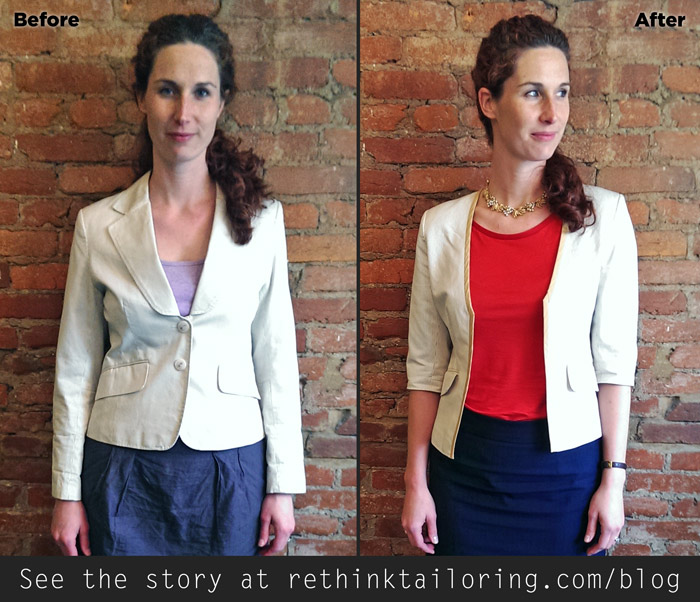 Andrea had this old blazer in her closet and wanted to see if there was something I could do with it. The blazer definitely had potential, but something about it wasn't quite working, so we decided to revamp it!
I showed her my CardiBlazer design and she wanted to go for it. She picked out a tan for the accent stripe, which kept it appropriate for work. I also noticed that there was a stain on the sleeve, but she wanted the sleeves hemmed 3/4 length anyways, so I just made sure I hemmed up high enough…
This article is 233 words long. It will take around 2 minute(s) to read.