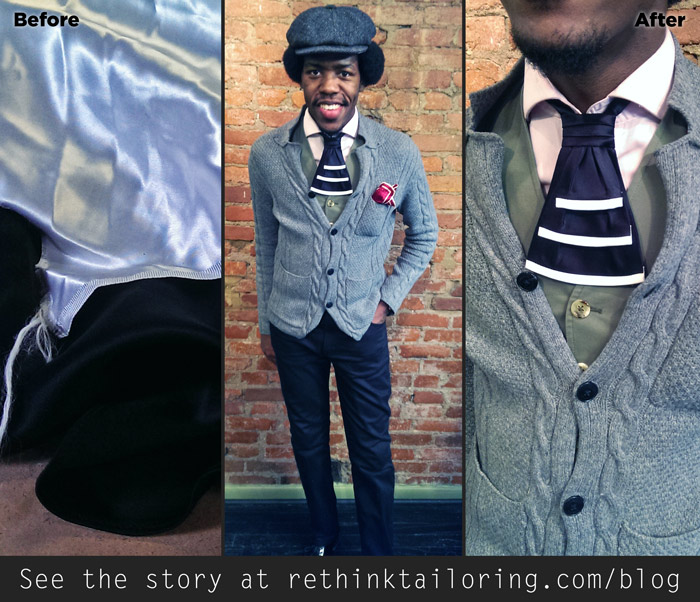 If you do not know Christylez Bacon, he is one stylish and talented dude. He has been coming to me for some time now to build out his collection of my version of an Ascot, which I originally made at Ginger Root. On this one in particular, he gave us a call and put in his order for an extra special custom Ascot for his album release show, and of course I was on board! He wanted a black satin tie with white piping along the bottom edge.
I went through my scrap bin (all vintage or discarded from old hems) and found just the right fabric. You'll notice the white is no longer shiny, because I used the wrong side of the fabric–way less obnoxious! I turned that throwaway material into this: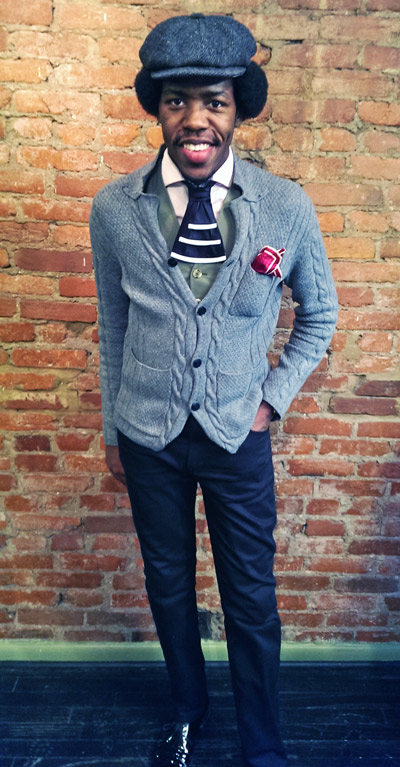 Next thing you know, I am at Christylez's concert seeing him rock his new Ascot on stage! If you have not seen this man perform I would highly recommend it–He knows how to put on a show!!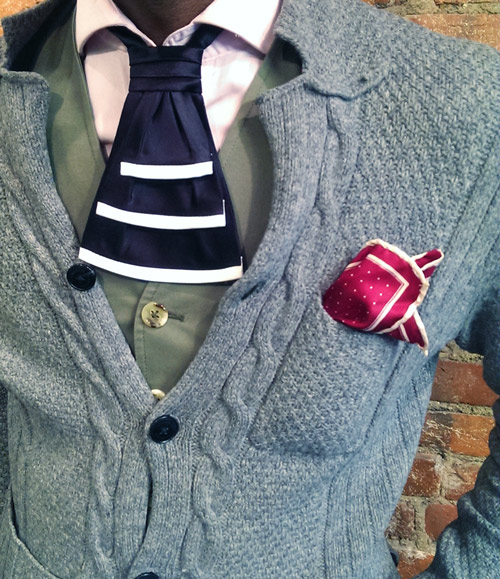 Would you like a custom Ascot? Generally I recycle old ties into these designs, but so long as I'm using 2nd-hand materials, it works for me! Just email me about it at kristen@rethinktailoring.com