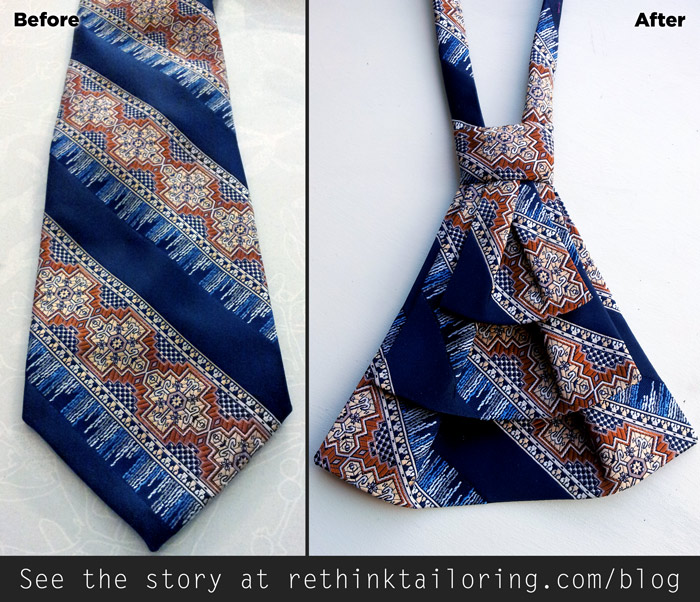 The fashionable lady behind I Found That Vintage, Dafna, had this great tie in her collection, begging to be revamped. Dafna decided she wanted it turned into one of my custom Ascots, which is a little more modern with its angular lines than my Lady Ties. So we figured out how long she wanted the straps and went for it!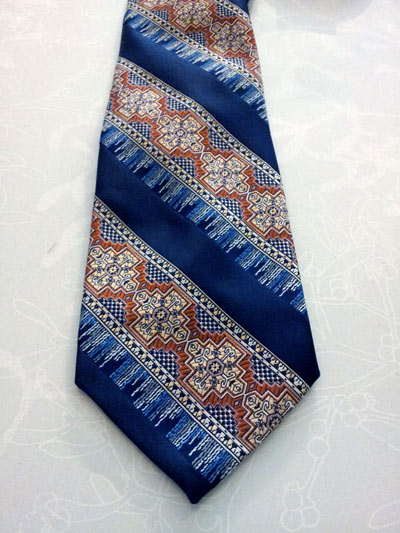 Now Dafna has a new accessory to wear around town!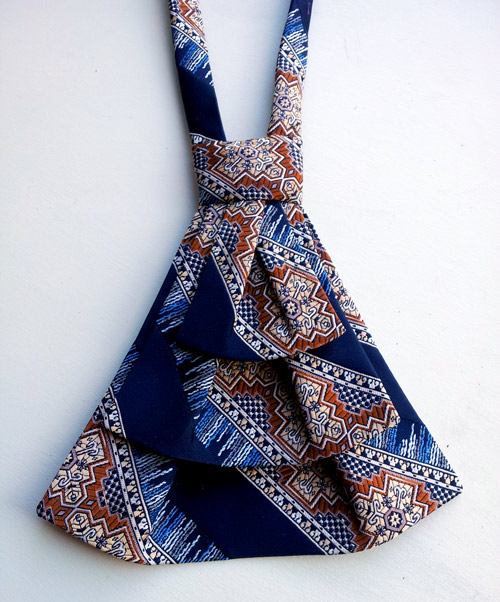 And here you have Dafna in her Ascot on the right, and me sporting a Lady Tie on the left: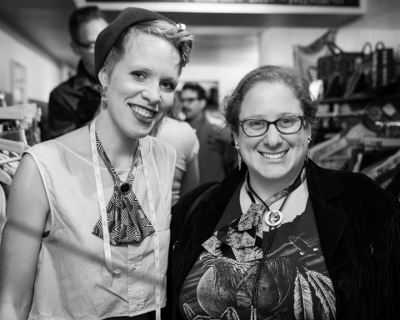 *Image courtesy of Tony Hitchcock (http://tonyhitchcock.com/)
Do you have a tie of your grandfather's or a great vintage tie you scored at the thrift store? Would you like it turned into one of my Ascots like Dafna? Email me about it at kristen@rethinktailoring.com.