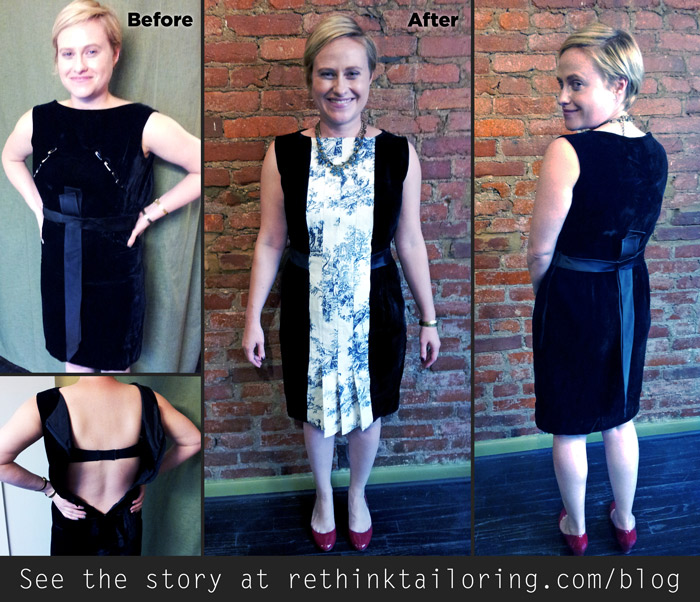 Quite some time ago, Julie purchased this vintage number at Remix on Capitol Hill before they sadly closed. The dress was adorable, and she was hoping to wear it to a masquerade, but the main problem – it was sooo tiny! If we were to make this work we needed to get creative and add several inches. Initially, we believed it to be a lost cause, then I started blurting out different options, this one being the last, and a fairly accurate excited direct quote:
"Let's turn it backwards, alter the bust darts to fit your back, slice open the front and add a 6 inch panel with kickass fabric that we pleat, and have them stitched down on the body, and then open up at the bottom so you can walk, and we'll figure out a side zipper!"
Her response: stunned silence.
Then Julie said, "ok!!" To jog your memory, here is the before pic of the dress again: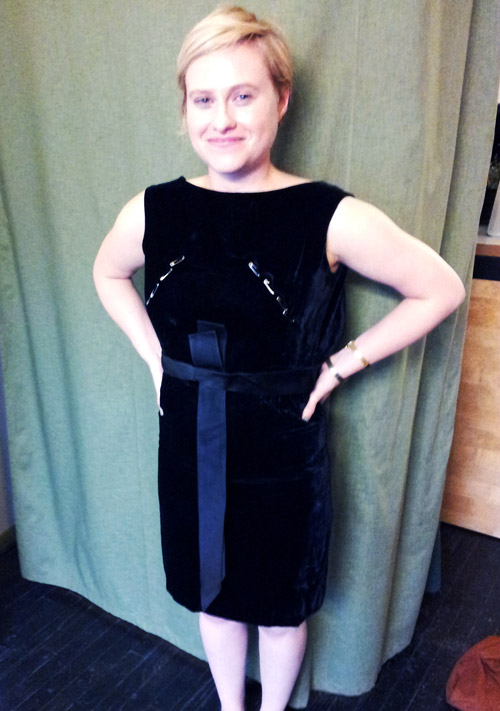 So I got to work! First I flipped the dress backwards so the "bow" was in back, and fit the bust darts so they would fit the contour of her back instead.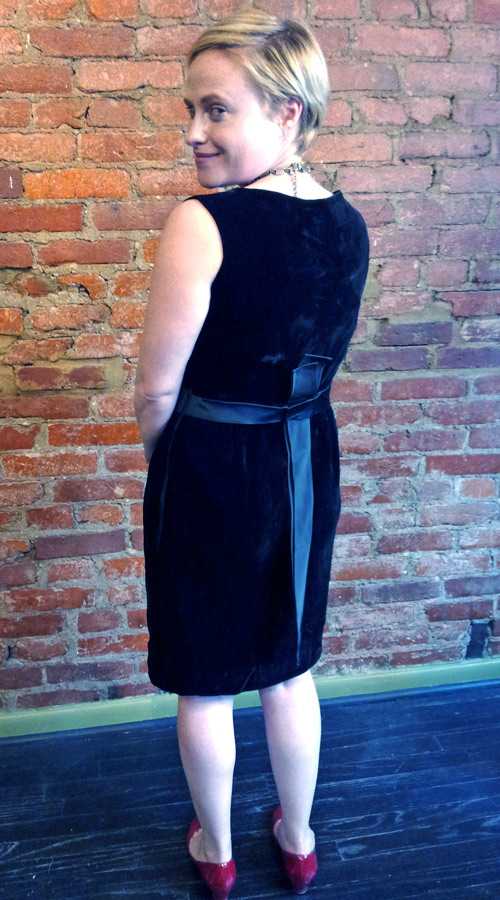 Then I converted the side of the dress to work with a zipper (which was a bit of a fight with the lining/belt situation on this vintage homesew, but I made it work). Next I finished it off as planned with this beautiful toile surplus fabric! Eco-friendly, custom-fit, and adorable! Julie wore this for a masquerade ball, but can easily wear it again for a fancy evening!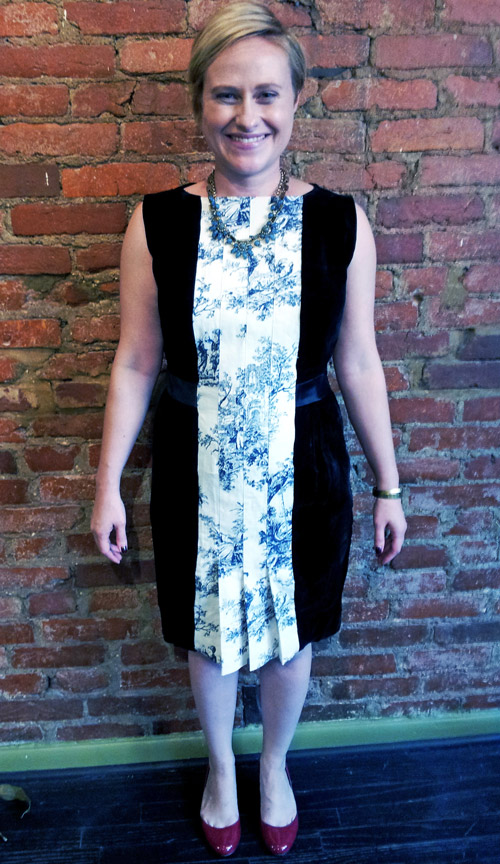 Check out that fancy print: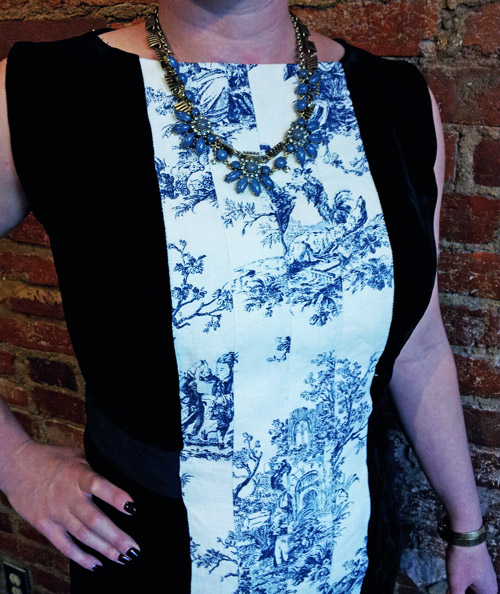 And here's the open pleats so she can still walk up stairs: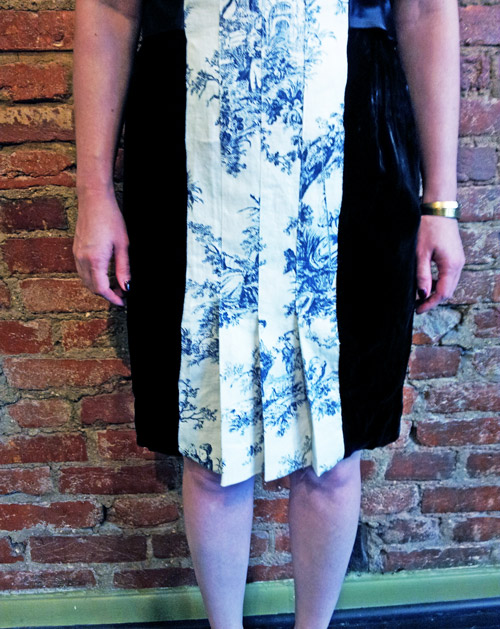 Do you have a dress you really want to rescue, but it needs some major creative thinking? Email me details at kristen@rethinktailoring.com. I look forward to it!