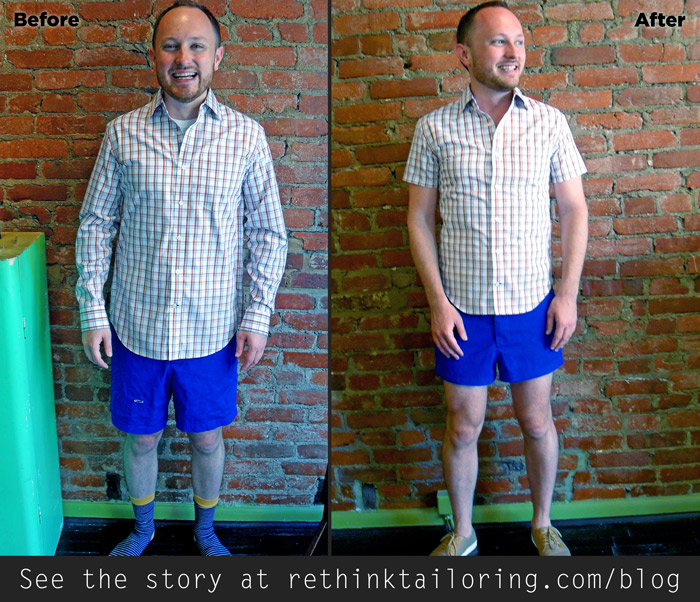 James had these older items sitting in his closet, but no longer liked the fit.  This outfit in particular deserved a before and after to show how even simple tailoring can make such a difference.  As you can see this blue shorts were too long but the perfect color, and his button-up was baggy.  However, the pattern begged to be his new favorite short sleeve summer shirt (*oy! Say that five times fast!). One last look at the before: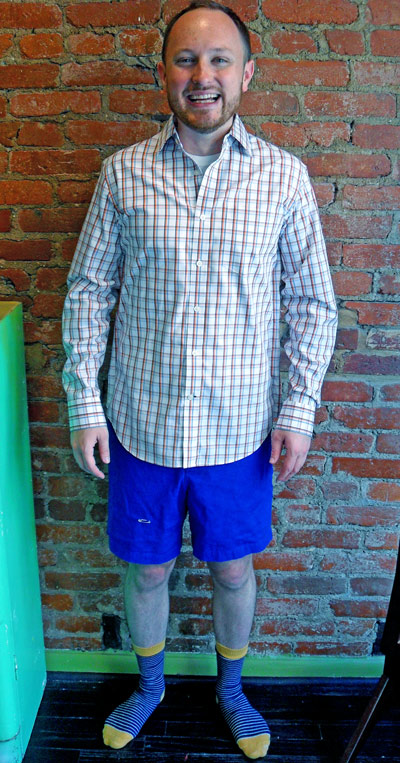 So I hemmed the shorts and tailored the shirt at the waist, removed the sleeves, and shortened the hem. This once ill-fitting outfit is now perfect for a modern summer wardrobe.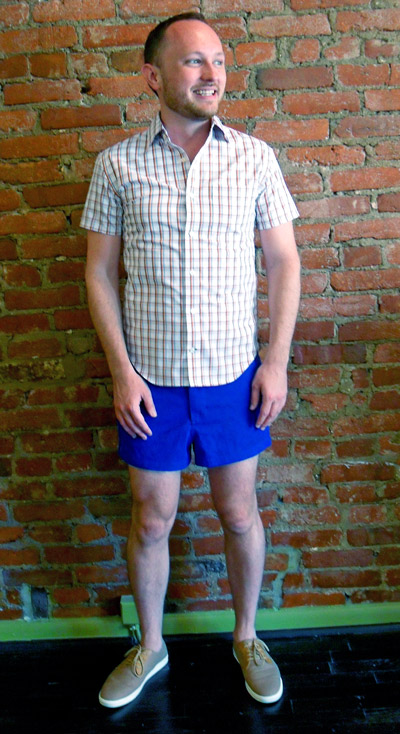 Do you have old items in the closet that need a facelift to keep up with current trends? Email me about it at kristen@rethinktailoring.com and we can brainstorm what to do.