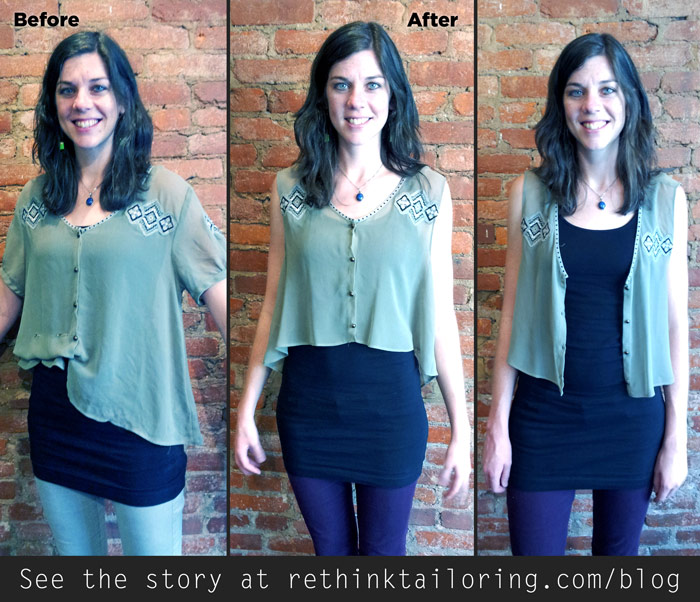 Jamie originally got this blouse at the consignment store Current Boutique on 14th St. to use its buttons on another project. She tried to give us the blouse in case we had some design brainstorms, and I instantly rattled off ideas of how we could easily change it so she could wear it. She was totally on-board! First, those sleeves had to go!!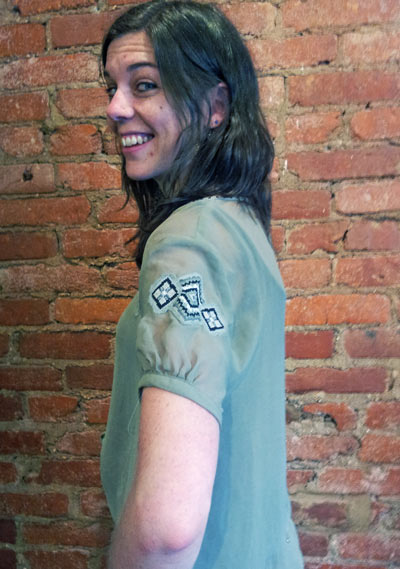 Next, I hemmed the bottom cropped in front and long in back. Now it is a perfect crop top to layer up just as Jamie did here: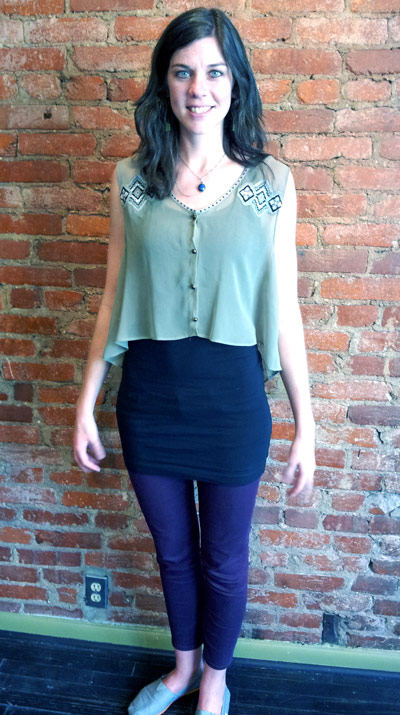 OR you can wear it as a vest over ANYTHING like Jamie here: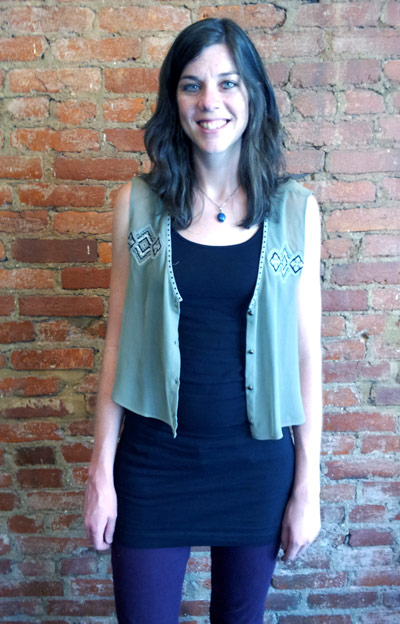 And to think, she only bought it for the buttons!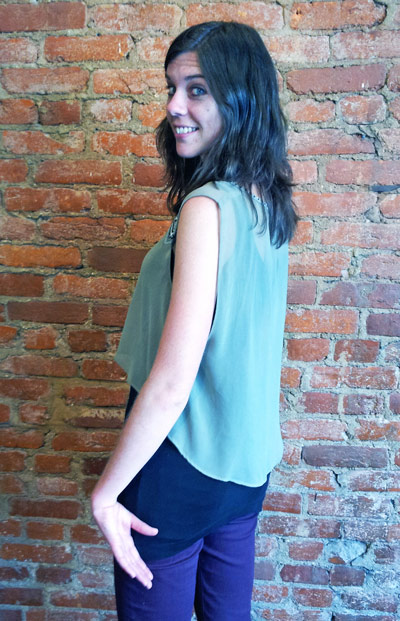 Do you have a piece that you are curious if it holds any revamp potential? Email me about the project at kristen@rethinktailoring.com and we can brainstorm ideas.