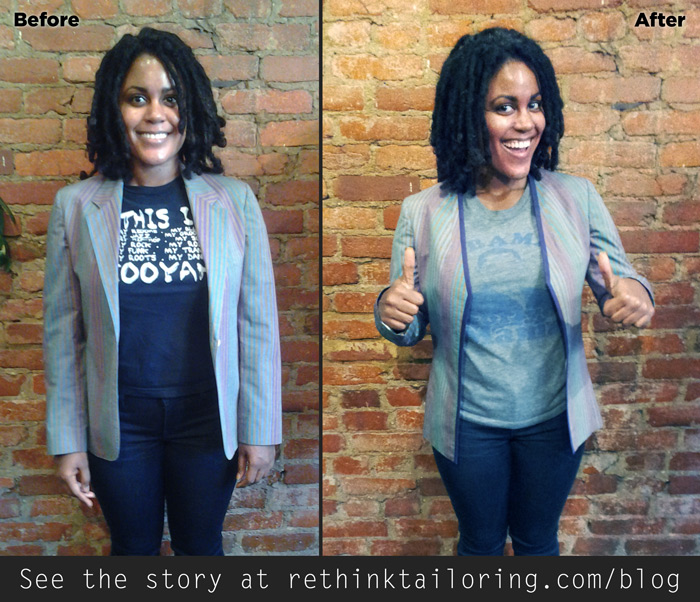 When closet cleaning, you may come across an old blazer or 2 that you just can't part with, but that need some pizzazz. A while back I developed something I would like to call the CardiBlazer. As you can tell, we ditched the collar and we finish the edges with a stripe of color. Tiffany had this great purple stripe blazer that we converted.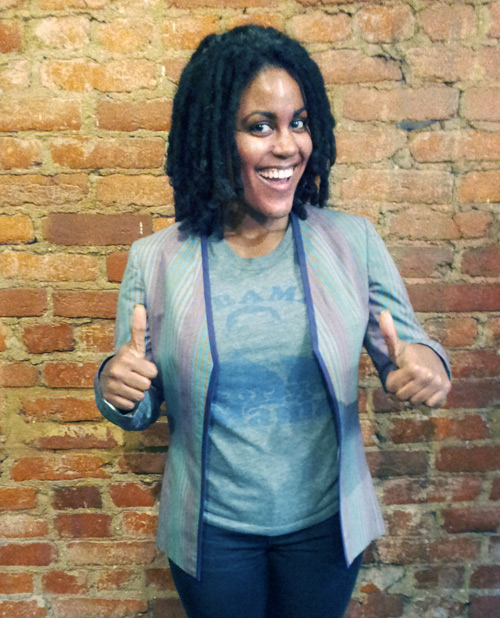 Now it's been transformed in a perfect, modern, unique layering piece! And the best part is, converting the jacket to the Cardi-Blazer costs around $55 (not factoring any addition desired tailoring to the coat). Not bad for a custom design right?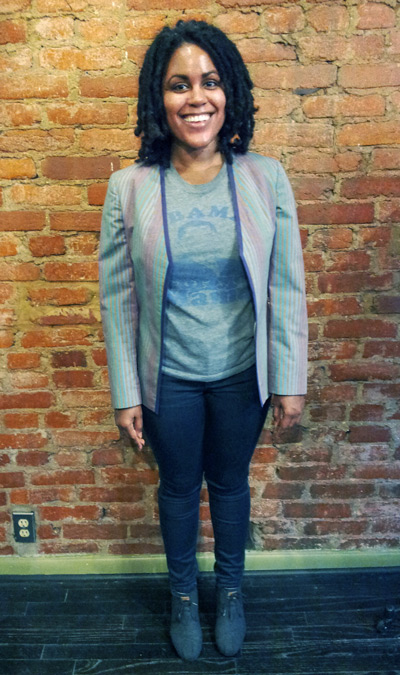 Sooooo, let me know if you would like me to cut apart one of your blazers and I can have it back to you in about 2 weeks! Just email me at kristen@rethinktailoring.com to tell me about your project!