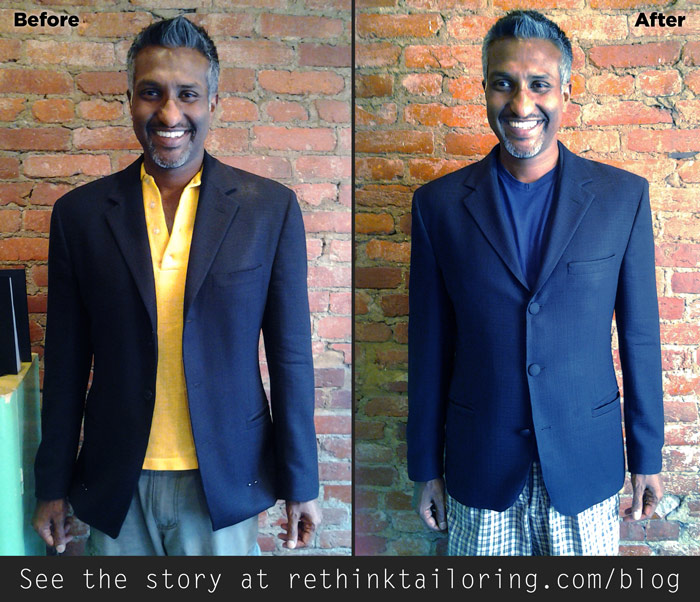 Everybody has their favorite garment, or in this case, Joseph had his favorite jacket, and that jacket was in rough shape.  It was one of those pieces that I would consider well-loved: elbows worn through, and generally rough around edges.  He previously had the elbows patched, which then wore out again.
Joseph wanted to jazz the jacket up a bit, so he could still have it as his staple coat for meetings, but then could ideally wear it for his wedding.  I brainstormed design features that could also serve as stabilizing factors on the coat.  First, we took care of the fit: nipped in the waist, reset the shoulders, slimmed the sleeves (removing the holes and stabilizing any weak areas), and hemmed it up 2 inches.  Next, we added the jazz: we stitched a black stripe around the collar (the side touching the neck) to hide the parts that were fraying and worn away.  We also striped the top of 2 of the front pockets, and made fabric covered buttons in the same material to make the detail look more intentional.  I was so happy to see Joseph try on the finished jacket and see his reaction!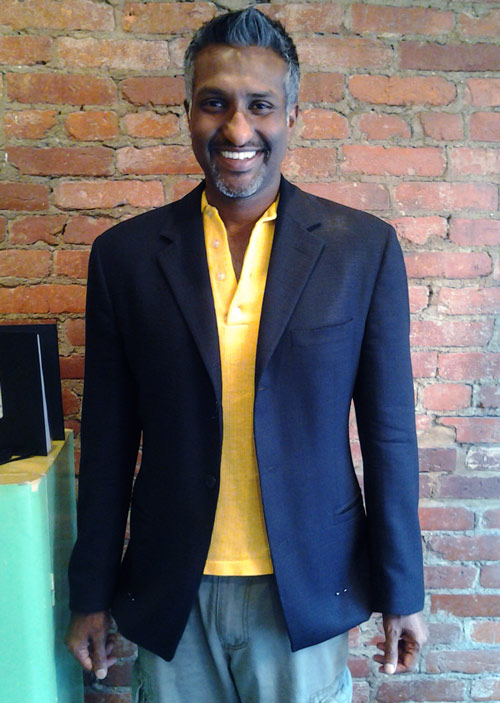 As you can see, we had a bit of fabric to remove: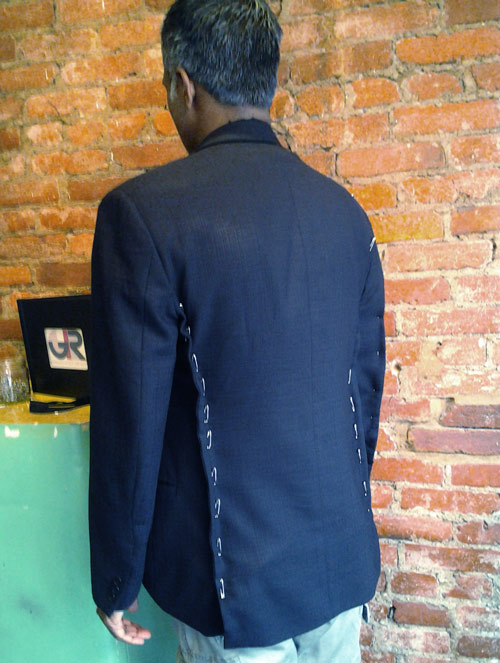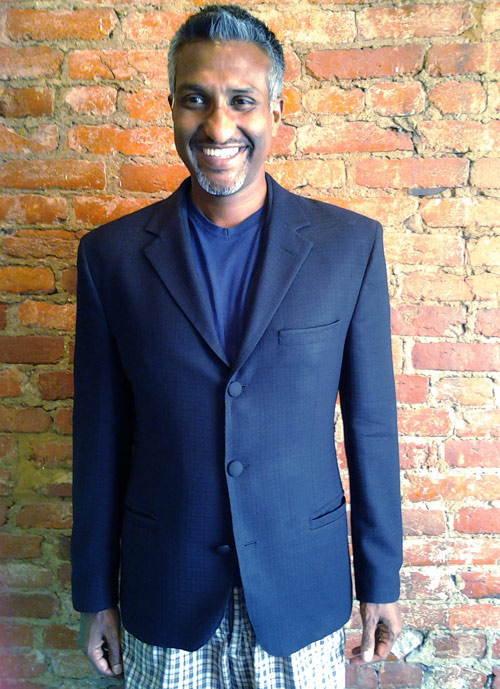 Inner collar detail: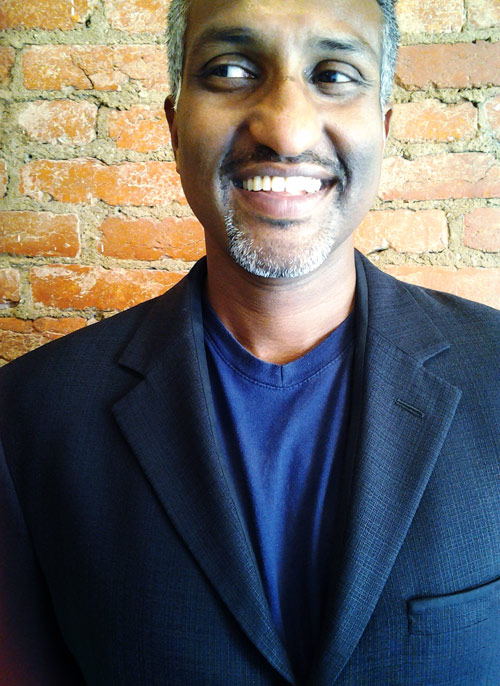 Stripe the pockets and cover those buttons!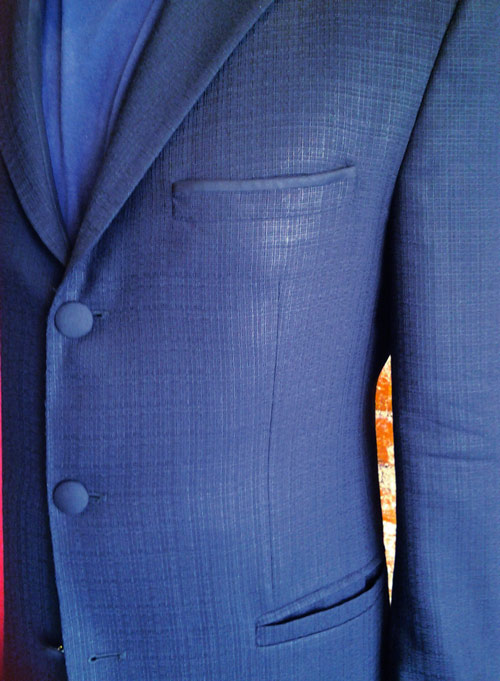 Do you have a well-loved piece that needs some re-shaping and/or repairing? Email me about it at kristen@rethinktailoring.com and we can see what's possible!