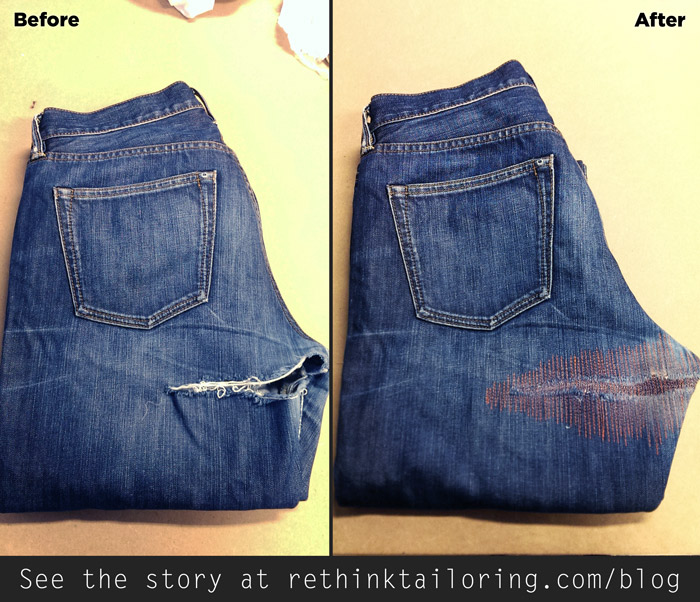 I have been doing a lot of denim repair over the last year or so, but never remember to take pictures!  Finally, I am working to document them, and I will be posting more pictures of examples of this type of work. To kick things off, I wanted to start with a fun one–denim repair of the less traditional sort. First off, ouch: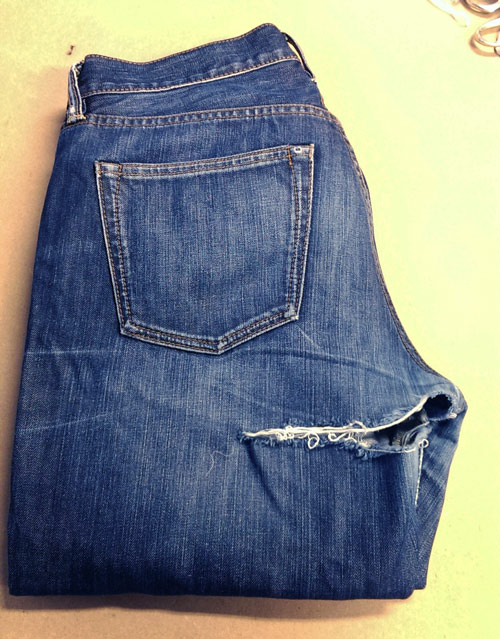 Since this hole was so big, the owner decided that if he was going to invest in the repair, that he wanted the reincarnation to be more exciting than they originally were. We decided on bright orange thread (yes!!) and I had herringbone denim around from a surplus fabric store. First, I secured the new denim in place: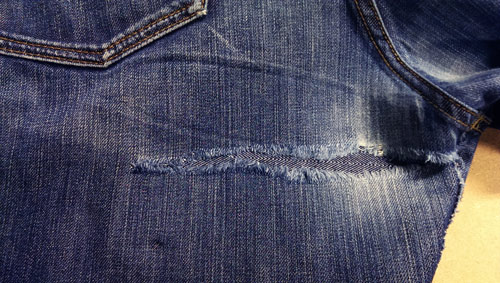 And next, I did my decorative stitching magic to hold everything in place with bright orange!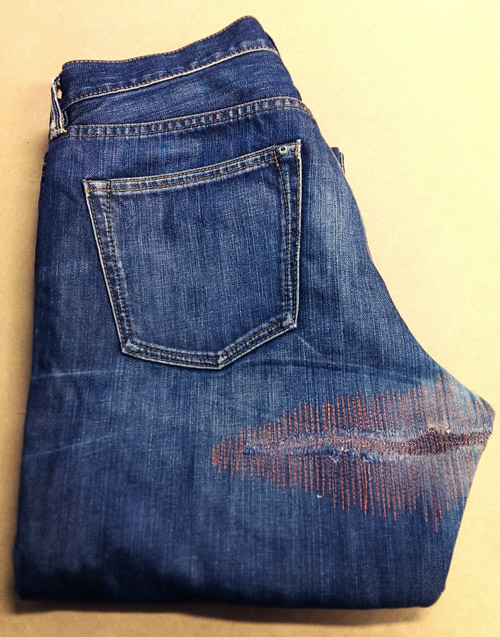 Here's a closer look: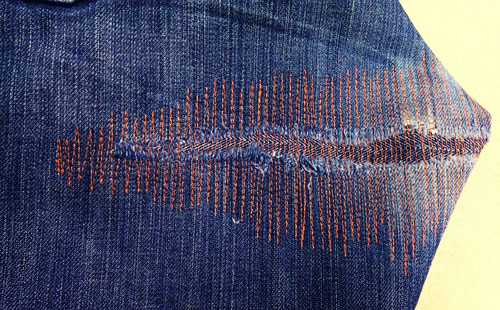 Do you have some jeans that need patching? After laundering them (however you do it, just do it for sanitary reasons plz!) email me a picture of the troubled spot at kristen@rethinktailoring.com and I can give you more info on what can be done.