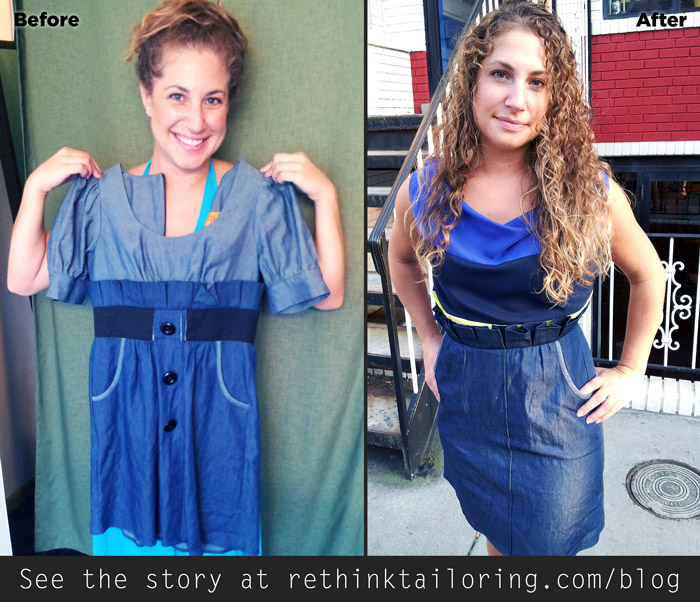 Katherine had this denim dress in her closet for quite some time, but it was too small to zip up, the black band was trying to make an unfortunate esacape from the dress (gotta love crappy construction from the factories!), and those buttons were just meant to get stuck on something and rip a hole in the dress. Worry not! All are things that I can revamp!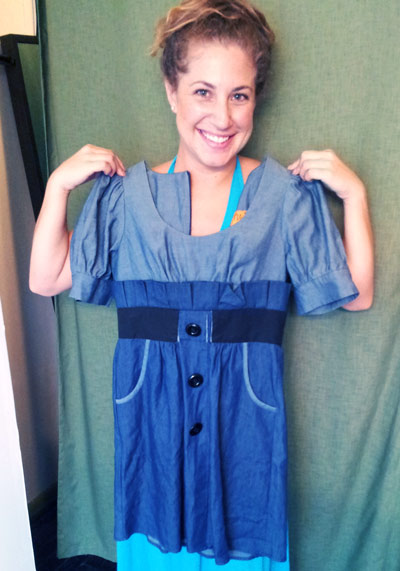 So here's what I did: I cut off the top, ditched the black stripe, and reattached the the pleats to the top of the skirt as the new waistband. To finish it off, I added a structural waistband under the pleats so we could tack them up (nobody likes floppy pleats!) and kept those pockets in tact. There you have it–sassy staple skirt!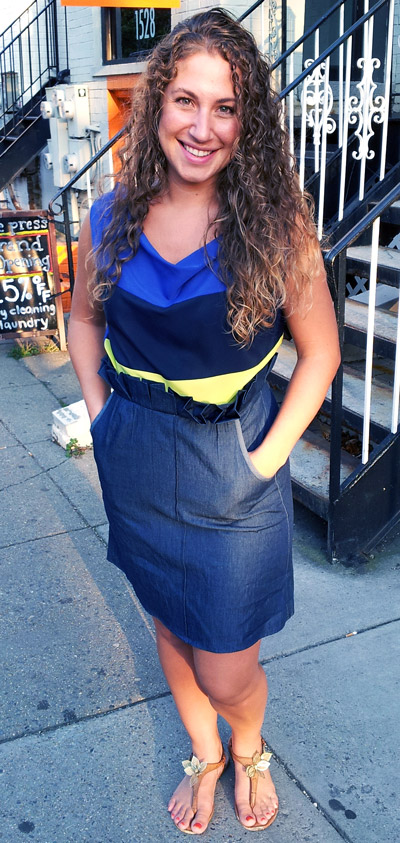 And a closer look: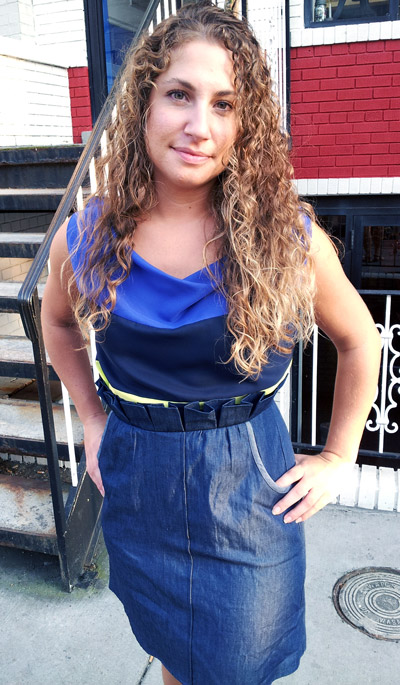 Do you have a dress that could use a second lifecycle as a kickass skirt? Email me about it at kristen@rethinktailoring.com.