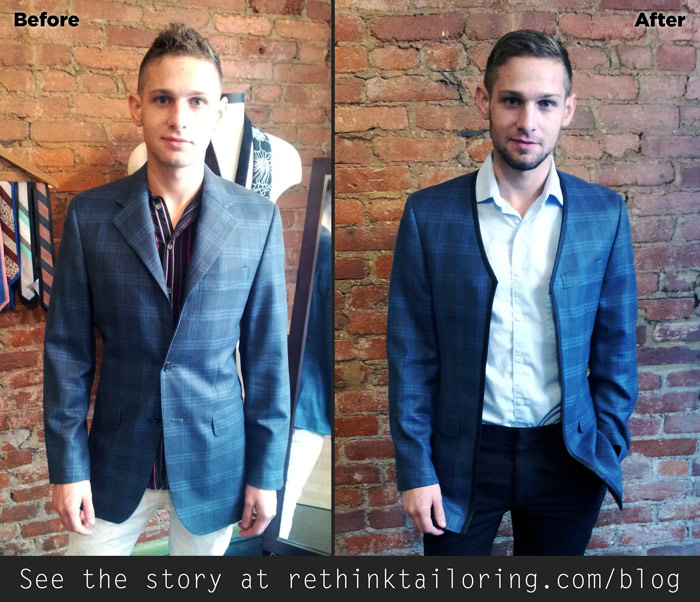 You may remember Tiffany's CardiBlazer, but here's to show that men can rock the CardiBlazer too!  Aaron had this great coat in his closet, but the fit wasn't quite right and he never wore it. When I suggested revamping his old blazer into this design, he was excited, but wanted a little more tailoring done on the coat as well. So I removed a nice bit of fabric out of the back, which also brought the shoulders into a better position.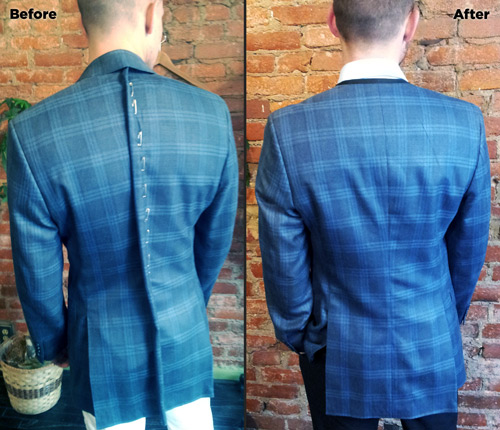 Converting the jacket to the Cardi-Blazer costs around $55 (not factoring any addition sleeve hemmings or tailoring at the waist). Not bad for a custom design right? Lookin' good Aaron!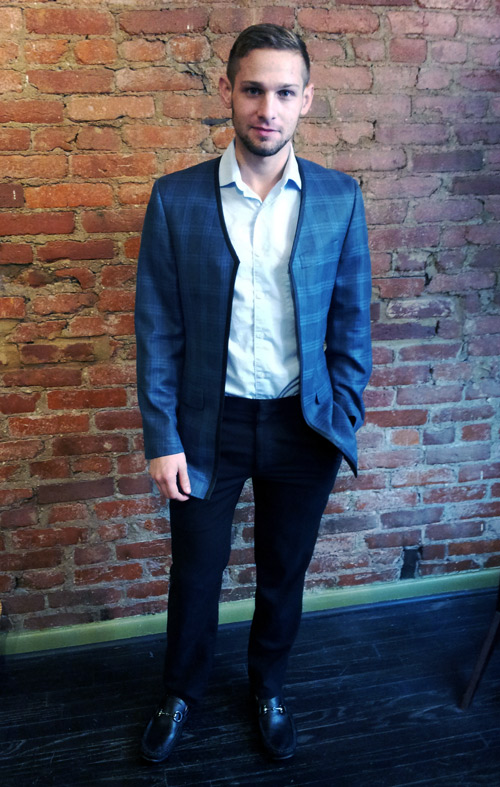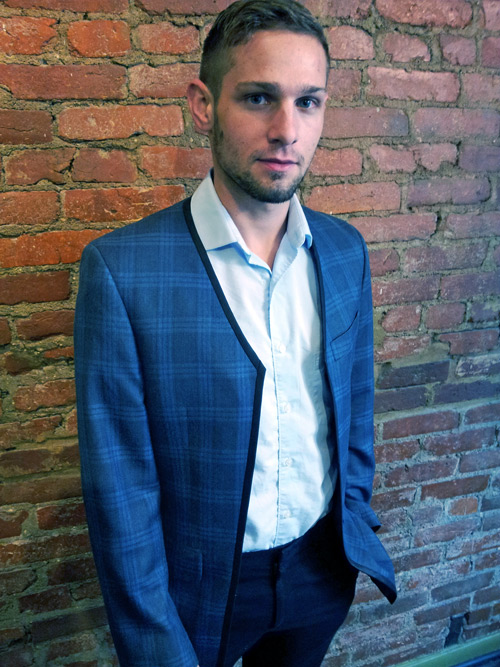 Sooooo, let me know if you would like me to cut apart one of your blazers and I can have it back to you in about 2 weeks! Just email me at kristen@rethinktailoring.com to tell me about your project!